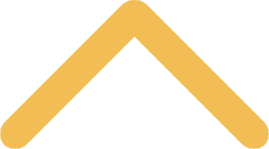 Wellness Program
St. Norbert College has partnered with the YMCA, a local leader in wellness education, fitness classes and programming, to design a program specifically for our campus community.

The college offers a number of opportunities for current and retired faculty and staff to manage their personal wellness, including: 
Fit Foundation
The Fit Foundation program offers a series of structured group workout classes designed for beginner and intermediate levels.
Ultimate Conditioning
This program is designed for those looking for a high-intensity workout using body weight and resistance equipment training methods.
Personal Training
Work one-on-one with a personal trainer to achieve your personal fitness goals.
Yoga
Group yoga classes help participants increase their muscle tone, enhance flexibility, improve focus, boost energy levels and more. These classes are designed for beginner and intermediate levels.
Group Training on Fitness Equipment
Learn how to properly use the fitness equipment in the Mulva Family Fitness & Sports Center.
Health Risk Assessment
The Health Risk Assessment (HRA) is an individualized assessment of the participant's current health, lifestyle habits, family history, etc.
Yule Bee Fit
A program intended to provide insights and support on enjoying the holidays without the extra pounds. This program is managed by Health Services.