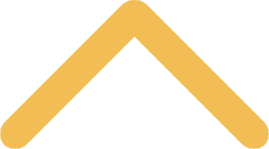 100% Tobacco-Free at SNC
St. Norbert College leadership cares deeply about providing a healthy environment for our students, faculty, staff, administrators and visitors.
For this reason, the President's Cabinet approved the implementation of a new policy that will make our campus 100% tobacco-free, effective Jan. 2, 2019.
By eliminating tobacco-use on campus property, we will promote and provide a healthy environment for the entire campus community. Further, a tobacco-free campus may ultimately reduce health care costs for our community. Finally, in making St. Norbert tobacco-free, we are joining 29 other Wisconsin colleges and universities.
A tobacco-free task force has been directed to develop, implement and inform the community of this new policy. Current membership of the task force consists of Brittany Vossen (student), Tom Doughman (Counseling and Psychological Services) and Chrystal Woller (Health Services). 
Outreach
education sessions
will be conducted with various groups on campus. To request a presentation at one of your meetings, contact a task force member.
We look forward to your support of this important SNC community wellness initiative.
The following resources are provided to assist in preparing St. Norbert in becoming 100% tobacco-free.
Cessation Resources for Students
Medical Management:
Cessation Counseling:
Cessation Resources for Faculty/Staff
Medical Management:
Cessation Counseling:
Employee Assistance Program (EAP)

To access services call Employee Resource Center, Inc. (ERC) at 1-800-222-8590

WI Quitline: 1-800-784-8669