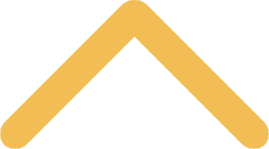 St. Norbert College Food Insecurity Program
St. Norbert College students who are experiencing the lack of sufficient quantities of affordable, nutritious food, are invited to access the St. Norbert College Food Insecurity Program.

How to Request Assistance
If you find yourself in need of assistance, please contact Campus Safety for confidential help.

You can pickup food and/or gift cards via the Campus Safety office located in the Pennings Activity Center (Room 120). The Campus Safety office is open 24/7, but if you would like to request a pickup appointment, please call 920-403-3299.

You will be asked to fill out a quick form that will allow Health Services to follow up and connect you with longer-term community resources.

How to Donate
Food Insecurity Giving Project
Please consider helping make sure that our students don't have to struggle with food insecurity over the holidays and during semester breaks, as this issue can be even more significant during these times.
Visit the Food Insecurity Giving Project web site to give your much appreciated donation.
Here is how your gift will be used:
Each student's situation is unique and they will work with Campus Safety, Health Services, and Auxiliary Services to determine the most effective way to provide support. Your donations will be transformed into whatever format makes the most sense for the student at that time which may be Meal Dollars, Meal Plan Swipes, or external sources like Festival gift cards.
Additionally, the St. Norbert College Food Insecurity Program is accepting donations of gift cards to local restaurants and grocery stores. Donations can be dropped off at the Campus Safety office. 

Note: Students can currently access emergency food resources through Campus Safety and food through Dining Services.

If you have questions about the Food Insecurity Program, please contact Chrystal Woller at chrystal.woller@snc.edu.

Thank you for your kind, generous support!