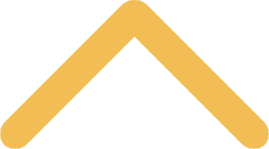 Center for Norbertine Studies
For almost nine centuries, the Canons Regular of Prémontré have followed the example of St. Norbert in serving church and society as contemplatives in action. Abbot Bernard Pennings and his confreres brought the Norbertine charism to Wisconsin over a century ago, and ever since it has nourished the growth and life of our campus community.
The Center for Norbertine Studies strives to explore, in collaboration with Norbertines throughout the world, how this precious heritage, so rich in its cul
tural expression and influence down through the centuries and in today's diverse global community, can inform and help shape spiritual, intellectual and cultural life on our campus.
About the Center for Norbertine Studies
Discover the mission, values and guiding principles of the Center for Norbertine Studies.
St. Norbert of Xanten
Find out more about who St. Norbert of Xanten was and view images of the Saint.
Premonstratensian Research
The Center for Norbertine Studies (CNS) is the world's repository of scholarly research generated by the Norbertine order.
Our Programs and Events
The Center for Norbertine Studies sponsors a number of lectures and events that study, reflect upon and disseminate knowledge and understanding of how the Norbertine motto 
docere verbo et exemplo
 is embodied and carried into the future in context of the Catholic liberal arts tradition of the college.

Carol Bruess on Stronger Relationships Through Micro-Communication
In "Turning Toward Each Other: Building Communio Through Our Micro-Communication Choices," Carol Bruess, professor emerita at the University of St. Thomas, Minn., discusses the daily communication practices that help to create healthy lives, communities, marriages, families and friendships. Bruess is wife of St. Norbert College President Brian Bruess.

The lecture was presented by the Center for Norbertine Studies.