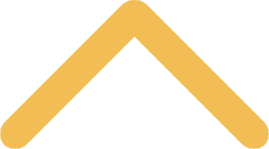 Year of Norbertine Women – Ever Ancient, Ever New
Join the Center for Norbertine Studies, in collaboration with the Cassandra Voss Center, for a year-long celebration highlighting Norbertine women past and present. This collaborative partnership aligns with the campus-wide theme of "Ever Ancient, Ever New", as well as the Cassandra Voss Center's 2019-2020 theme of "UnInvisible".
Celebrating Norbertine Women
Women played a role in the formative years of the Norbertine order, and continue to do so today. By shining a light on these powerful and inspiring women, together we can honor their contributions and achievements. 
2019-20 Annual Theme Events

Each month


Center for Norbertine Studies

Monthly Unveiling
Each month during the academic year, a new Norbertine woman will be featured. Six different Norbertine women from the 12th to the 21st century will be highlighted. Each played an important role in the order's history and future.

In addition to information on each month's Norbertine woman, stop by the Center for Norbertine Studies (Mulva Library, 2nd floor) to get your "collectibles" (special commemorative items) for each of the featured stories.

Tuesday, Oct. 8, 2019





"The Lost Women of Prémontré: Finding and Following the Footsteps of Medieval Women"
Yvonne Seale, assistant professor of history at SUNY Geneseo

Yvonne Seale explored the social, economic and political contexts of these women between the 12th and 16th centuries in light of new archival research which tells a much more complicated story than has long been assumed. 

Watch this lecture.

Friday, Feb. 14, 2020


Center for Norbertine Studies




Noon-1 p.m.

Year of Norbertine Women: Lunch and Learn
Discover why February's featured woman was an important figure in the order. Bring your lunch and join others on campus for an informal discussion! "Collectibles" available (special commemorative items).

Friday, March 6, 2020




Center for Norbertine Studies




Noon-1 p.m.




Year of Norbertine Women: Lunch and Learn
Discover why March's featured woman was an important figure in the order. Bring your lunch and join others on campus for an informal discussion! "Collectibles" available (special commemorative items).

Wednesday, March 11, 2020


Michel's Ballroom
5-7 p.m.

Norbertine Women Today
Experience the positive and profound impact of Norbertine women through all five senses. See, smell, touch and taste items produced by female Norbertine houses, and hear the inspiring stories of women making a difference locally and around the world. Light hors d'oeuvres, wine, beer, and soda provided. Door prizes given away all evening! This event is an open house with an informal agenda. Come and go as you please! 

Friday, April 3, 2020




CANCELED




Year of Norbertine Women: Lunch and Learn
Discover why April's featured woman was an important figure in the order. Bring your lunch and join others on campus for an informal discussion! "Collectibles" available (special commemorative items).

Tuesday, April 14, 2020


CANCELED

Nun on the Run: The Fugitive Canoness Countess Katharina of Wurttemberg
Racha Kirakosian, a graduate of Oxford University and an associate professor of German and the study of religion at Harvard University, will present the 2020 St. Augustine lecture. A Norbertine scholar with a particular emphasis on medieval Norbertine women, Kirakosian will share her latest research on an influential 15th-century female Norbertine from Wurttemberg, Germany, who exercised economic power in a way that eventually put her at odds with the Pope.

This event was canceled due to the COVID-19 response, but Kirakosian graciously shared with us a video of a lecture she gave on Katharina of Wurtemmberg at the Swedish Collegium for Advanced Studies in Uppsala, Sweden, where she was a 2019/2020 visiting fellow. 

The Women Unveiled
Dive a little deeper into the rich stories of the women unveiled in #TheYearofNorbertineWomen. Discover why each of these women had a profound impact on the Norbertine order and how their legacy lives on today.
September

Ricvera of Clastres
12th century
Prémontré, France

Considered to be the first female Norbertine, Ricvera joined the community at Prémontré when it was founded in 1121. She dedicated her life to caring for those whom she welcomed with open arms to the hospital at Prémontré. The hospital (xenodochium in Greek) served not only as a place of respite for the sick but also as a shelter, offering hospitality to the poor, strangers and pilgrims. On her death, Ricvera wished to have her body buried in the hospital cemetery with "her beloved poor."

The work of this humble woman inspired thousands after her, and today communities of Premonstratensian canonesses, sisters and nuns can be found in 13 countries across the globe. Ever ancient, ever new.

October

Maria Renata Saenger von Mossau
17th-18th century
Unterzell, Germany

Sister Maria Renata Saenger von Mossau (1680-1749) was a Norbertine nun who devoted herself for 50 years to the convent of Unterzell in Bavaria (Germany). Despite her great piety, she was accused of witchcraft, was coerced into fantastic confessions, was convicted, and then was beheaded and burned on June 21, 1749. She was one of the last women to be executed for witchcraft in this part of Europe.

The academic debates her trial and execution occasioned eventually prompted the end of witchcraft as a legal matter. Gender obviously factored into her persecution and death since approximately 90 percent of those accused of witchcraft throughout history have been women. History shows us how misogynistic and cruel the trials and punishment for witchcraft were. Oftentimes accusations were hurled against powerful and outspoken women as a means to silence them. Could such trials ever happen again? Are outspoken women still not called out, shamed and punished? Ever ancient, ever new. 

November

Marie Odiot de la Paillonne 
19th century
Bonlieu, France

Marie Odiot de la Paillonne, an aristocratic woman from Toulouse, was a visionary who re-established the female branch of Norbertines in France in 1871. She was the founder of Bonlieu Monastery – a monastery of contemplative Norbertine women – in a church where male clericalism was put off by the strength and freedom of a decidedly superior woman. 

As a tireless writer with mystic gifts and fidelity to the teachings of the church, she authored several works and is best known for her numerous spiritual writings and her correspondence with important religious figures of the time. She was passionate about the cause of God in a republican France not very favorable to the mystics.

The life and correspondence of Marie Odiot de la Paillonne also shed a light on the face of the Premonstratensian order in the 19th century at a time when this ancient order, devastated by the French Revolution in 1789, sought a path to its restoration in Europe with the dream of once again being united. Through her writing, Marie Odiot de la Paillonne made a place for the feminine voice in the late 19th and early 20th centuries.

February

Blessed Gertrude 
13th century
Altenberg, Germany  

Gertrude, the daughter of Count Louis of Thuringia and Hesse and his wife, St. Elizabeth of Hungary, was dedicated to God from the womb by her father as he prepared to depart for the Crusades. She was born in September 1227, just a few weeks after her father died in the Crusades. Keeping the vow of her husband, Elizabeth entrusted little Gertrude to the Norbertine community at Altenberg at birth.   

Gertrude was educated at Altenberg and, at the age of 24, became the third prioress of the community. With her inheritance, she built the monastery church. She also built a hospital and guesthouse for the poor, following the example of her mother who had demonstrated her love of Christ by caring for the poor and sick. In addition to taking care of the needs of the poorest, Gertrude also had the gift of reconciling people. She died in 1297 at the age of 69, and was confirmed as a "Blessed" by Pope Benedict XIII in 1728.

Prayer in honor of Blessed Gertrude:
Lord, our God, whose will the holy virgin Gertrude faithfully fulfilled, grant that we,
eagerly following her example, may experience You as our Father in heaven,
and Your Son as our Brother accompanying us in our life.
We ask this through our Lord Jesus Christ, Your Son,
Who lives and reigns with You in the unity of the Holy Spirit,
one God forever and ever. Amen.

March

María Rosa Vidal
20th century
Toro, Spain

Sister María Rosa entered the monastery of Santa Sofía in Toro in 1945, where she served in many capacities during her 43 years as a Premonstratensian canoness. She was known for her devotion to God and her willingness to do whatever she was called to do.

In the early years, she was the gatekeeper for this cloistered community, and in that capacity she oversaw the distribution of food to needy local families in a country still suffering the aftereffects of the Spanish Civil War. Her kind words were a balm for the many hearts devastated by poverty.

In 1966, María Rosa and two younger sisters were sent to the convent of Bonlieu in France, to help this elderly and small community of Premonstratensian nuns. She stayed for nearly five years, overcoming with tenacity the difficulties of language and new customs.

Shortly after returning to Toro in 1971, Sister María Rosa was elected prioress where, by word and example, she devoted herself with love and humility to the "Sofías." Her accomplishments were many.

Later in life she was afflicted with illness, which she bore with faith, joy and patience. She referred to the most painful moments as "little gifts that Jesus sends me," accepting them with serenity. She died on Aug. 20, 1988. "My life is from God, and I need to spend it generously. I have to love without measure, like Jesus."

April

Norbertine Women Today
21st century
Worldwide

Women played an important role in the formative years of the Norbertine order and continue to do so today.

Currently, throughout Europe and the United States, there are more than 300 Norbertine sisters living in 15 communities. Some communities are contemplative and cloistered, meaning that the sisters do not interact with the outside world except by necessity. They spend their days in prayer and in doing the necessary work to be self-sufficient. Some make wine, some make jams and biscuits, some grow medicinal herbs, and others sew liturgical vestments. In addition to cloistered communities, there also are communities of Norbertine sisters who are actively involved in ministry outside of their convents. They teach, run day care centers, offer literacy programs, and work in health care settings. Like the cloistered sisters, they gather together each day for prayer and Mass.

Norbertine associates, a vocation open to lay men and women, single and married, have been in existence from the time the order was founded. Today, female Norbertine associates can be found throughout the world. Their desire to form a special bond with their local Norbertine community requires a formation process and leads to a lifetime commitment to that community.

By shining a light on these powerful and inspiring women, together we can honor their contributions and achievements.
The Artist: Samual Kalies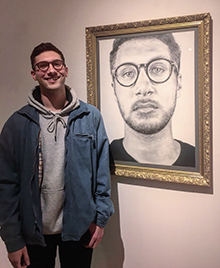 Sam Kalies '19 is a designer and artist from Abrams, Wis. During his time at SNC, he majored in art and worked as a graphic designer for the Cassandra Voss Center. Kalies' style is shaped by his love for drawing, painting, printmaking and photography, as well as a passionate interest in art history. Currently, he works at Wild Blue Technologies in De Pere, where he is able to apply his SNC education on a daily basis.
"When I first started developing an art direction for this series, I was looking at a lot of old matchbook designs, which is something my design professor, Brian Pirman, got me into. I was drawn to the decorative borders, illustration styles and primary colors, and thought the way the type and illustrations were arranged would be a useful reference for a series like this.
"It was important to me to make this series feel contemporary without completely ignoring the important historical element. I chose to reference old religious iconography through the heavy use of decorative borders and flourishes, but created everything digitally in a clean, bright and mostly 'flat' style so that it would feel fresh and modern. 
"Along the way, a collaborator pointed out the connection between the matchbooks and the Norbertine women as symbols of light and as representations of both utility and beauty. Additionally, we felt the old imagery interpreted through a modern digital medium was a great link to St. Norbert's yearly theme, 'Ever Ancient, Ever New.' These may not have been my intentions, but I love seeing people find their own meanings through details like this and thought they were inspiring and worth noting for the depth they add to this series. It has been a great project to be a part of, and I look forward to the unveiling of the remaining artwork!"