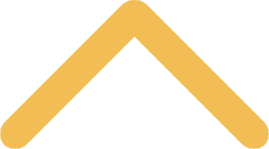 Year of Norbertine Women – Ever Ancient, Ever New
Join the Center for Norbertine Studies, in collaboration with the Cassandra Voss Center, for a year-long celebration highlighting Norbertine women past and present. This collaborative partnership aligns with the campus-wide theme of "Ever Ancient, Ever New", as well as the Cassandra Voss Center's 2019-2020 theme of "UnInvisible".
Celebrating Norbertine Women
Women played a role in the formative years of the Norbertine order, and continue to do so today. By shining a light on these powerful and inspiring women, together we can honor their contributions and achievements. 
2019-20 Annual Theme Events

Each month


Center for Norbertine Studies
Monthly Unveiling
Each month during the academic year, a new Norbertine woman will be featured. Six different Norbertine women from the 12th to the 21st century will be highlighted. Each played an important role in the order's history and future.

In addition to information on each month's Norbertine woman, stop by the Center for Norbertine Studies (Mulva Library, 2nd floor) to get your "collectibles" (special commemorative items) for each of the featured stories.

Thursday, Sept. 26, 2019


Center for Norbertine Studies
Noon-1 p.m.
Lunch and Learn
Discover why each of the six women selected is an important figure in the Norbertine Order. These informal lunches are the perfect way to learn more, while engaging interactively in discussion with others on campus. All sessions are held in the Center for Norbertine Studies (Mulva Library, 2nd floor.) No need to register - just bring your lunch! (Beverages and dessert will be provided.)
Monday, Oct. 7, 2019
Center for Norbertine Studies
4-6 p.m.
Heritage Week Reception
St. Norbert College faculty and staff are invited to celebrate the start of Heritage Week with the Center for Norbertine Studies. Experience radical hospitality at its finest with refreshments and a chance to spend time with colleagues. This is an RSVP event - watch for an invite in your inbox soon!

Tuesday, Oct. 8 2019


Dudley Birder Hall
6:30-8 p.m.
"The Lost Women of Prémontré: Finding and Following the Footsteps of Medieval Women"
Yvonne Seale, assistant professor of history at SUNY Geneseo

Yvonne Seale will explore the social, economic and political contexts of these women between the 12th and 16th centuries in light of new archival research which tells a much more complicated story than has long been assumed. 

October 2019


Center for Norbertine Studies

Date and time TBD
Lunch and Learn
Discover why each of the six women selected is an important figure in the Norbertine Order. These informal lunches are the perfect way to learn more, while engaging interactively in discussion with others on campus. All sessions are held in the Center for Norbertine Studies (Mulva Library, 2nd floor.) No need to register - just bring your lunch! (Beverages and dessert will be provided.)

Thursday, Nov. 21, 2019


Center for Norbertine Studies
11:30-12:30 p.m.
Lunch and Learn
Discover why each of the six women selected is an important figure in the Norbertine Order. These informal lunches are the perfect way to learn more, while engaging interactively in discussion with others on campus. All sessions are held in the Center for Norbertine Studies (Mulva Library, 2nd floor.) No need to register - just bring your lunch! (Beverages and dessert will be provided.)

Wednesday, March 11, 2020


Michels Ballroom
7-9 p.m.
Norbertine Women Today

Tuesday, April 14, 2020


Dudley Birder Hall
7-8:30 p.m.
CNS St. Augustine Lecture