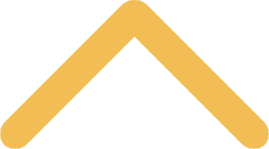 Center for Norbertine Studies Events
Join the Center for Norbertine Studies as we take a closer look at St. Augustine, especially how St. Norbert's study of the rule of St. Augustine led him to focus on being "prepared for every good work," the campus-wide annual theme for St. Norbert College this year. 

Please note: Event details are subject to change based on the evolving situation regarding COVID-19. Changes to events will be reflected immediately on this webpage.
2020-21 Events

Tuesday, Oct. 6, 2020
Old St. Joe's and Virtual Event

6:15 p.m. Live Music

6:30 p.m. Presentation of Founder's Awards

7:00 p.m. Lecture

"St. Augustine Goes to SNC"
Rev. Andrew D. Ciferni, O. Praem., B.A., S.T.L., Ph.D.
Daylesford Abbey

Augustine of Hippo (354 - 430) ranks among the greatest minds in Christian thought and spirituality. He was both a student at Carthage, North Africa and a teacher in Italy (Rome and Milan). What he learned from those experiences may well be reflected in the Rule he wrote for his north African communities, the Rule Norbertines strive to follow in their community life. This presentation will propose some ways in which this Rule can be a guide toward a life at SNC more in accord with our mission.

The lecture and time for questions and answers will follow the presentation of the Founder's Awards. The Founder's Award at St. Norbert College is given to employees and students of the college in recognition of their contributions to the Norbertine spirit and tradition on campus.

View recording (lecture only without Q&A). Check back for complete recording in the near future.

Tuesday, Feb. 23, 2021

Dudley Birder Hall and Virtual Event

 

7:00 p.m.

 

 

St. Augustine Lecture: 
"Obey Your Superior as if She Were Your Mother!" How Augustine's maternal image of God affected his rule, his view of women and his hope in community.

Jennifer Hockenbery, Ph.D.
St. Norbert College


Much has been written about Augustine's relationship with his mother. He gives credit to her constant love, support and tears for his own conversion to Christianity. Careful attention to Augustine's descriptions of his encounters with God reveals frequent metaphors of maternal care and a persistent use of the pronoun "she" in reference to God. This lecture will present some of Augustine's most beautiful passages on the feminine aspect in God, then discuss Augustine's views about the ethical treatment of women. Attention will be paid to his rule, his letters to women and his sermons concerning marriage, concubinage and divorce.

This lecture is co-sponsored by the Killeen Chair of Philosophy and Theology.

 

Tuesday, Apr. 13, 2021

Virtual Event

2:00 p.m.

 

The first 20 people to register will get a FREE copy of the book.

Book Discussion: 
Wisdom's Friendly Heart: Augustinian Hope for Skeptics and Conspiracy Theorists 

Jennifer Hockenbery, Ph.D.
St. Norbert College

Sixteen-hundred years ago, Augustine begged his African congregants to think rationally, pay attention to evidence, and listen to their neighbors. He knew this would not be easy. He knew that human error is more common than human knowledge. He himself had been a member of an elitist cult for nearly ten years and then had spent several years as a skeptic resigned to seeking wealth and honors rather than hoping for truth or goodness. He would not be surprised by the rise of white supremacist cults or the nihilistic apathy that have arisen in the "post truth" era. He had seen nativism, elitism, fear, and doubt rise in response to a crisis of hope that truth could be found, a crisis that led to the use of physical force rather than educated disputation, a crisis that ended in the fall of both Rome and Carthage to Vandals and Visigoths. Augustine's response was to preach publically the hope that encouraged him in his own personal quest for a happy life. This book examines that hope in Augustine's context until the current moment.

Books are available for purchase through the St. Norbert College Bookstore. If you prefer to order the book online please click on the link: Wisdom's Friendly Heart: Augustinian Hope for Skeptics and Conspiracy Theorists by Jennifer Hockenbery

Tuesday, Apr. 27, 2021

Virtual Event

9 a.m. CDT



 

Global Book Discussion: 
Reform & Renewal in Challenging Times: A Global Conversation on Jacob Panhausen

This panel-based global book discussion is free and open to the public, but it does require advanced registration in order to provide the Zoom link to virtual attendees.


Rev. Andrew Ciferni, O. Praem., S.T.L., Ph.D.
Daylesford Abbey

Rev. Ambrose Criste, O. Praem., S.T.L.
St. Michael's Abbey

Wiliam Hyland, Ph.D.
University of St. Andrews

Carol Neel, Ph.D.
Colarado College

The discussion will be moderated by Michael Holstead, Ph.D., Adjunct Assistant Professor of Classics and Norbertine Studies and Interim Director of the Center for Norbertine Studies and at St. Norbert College. 

Jacob Panhausen stands as a major but little-studied figure in the renewal of the Premonstratensian Order during the crucial decades of the sixteenth century when the very survival of religious life hung in the balance. His career (1540–1582) as abbot of Steinfeld in Germany spanned the whole era of the Council of Trent and its aftermath, and he died the same year that Saint Norbert was officially canonized.

This volume presents the first English translation of two Latin texts by Jacob Panhausen, A Loving Exhortation to Prelates and Those in Their Charge and Treatise on Monastic Life and Religious Vows. The introduction offers a biographical and analytical overview of this outstanding Norbertine reformer, illuminating a crucial time in the renewal of the Premonstratensian Order during and after the Council of Trent. Intended as they were for his confreres at Steinfeld and other abbeys, they show his zeal for reform, his dedication to the monastic tradition, and his humanistic and exegetical concerns.

The book being discussed is available for purchase through the St. Norbert College Bookstore. If you prefer to order the book online please click on the link: Jacob Panhausen: Two Sixteenth-Century Premonstratensian Treatises on Religious Life by Dr. William Hyland.  It is not necessary to have read the book to participate. Much information will be shared through listening to the four panelists discuss the book, historical references, and what is happening with the Norbertine Order today!