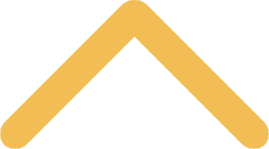 Spring Semester 2017-18 Programs
Spring 2018 Events
"Turning Toward Each Other: Building Communio through our Micro-Communication Choices"

Carol Bruess, Ph.D.
Professor Emerita of Communication and Journalism and
Former Director of the Family Studies Program
University of St. Thomas, Minn.

Tuesday, Feb. 6, 2018
7 p.m.
Fort Howard Theater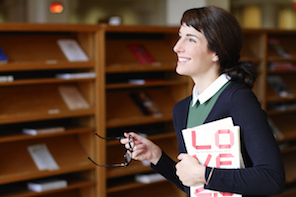 Over fifty years of research on building healthy relationships in our lives—from profound friendship to healthy marriage to close family bonds to colleague dynamics—all point to one truth: the micro-moments and often-daily communication choices are those that make or break our bonds with others. The word "communication" actually comes from the Latin word communicare, meaning "to make common"—an activity at the very foundation of human joy and social sustenance. And healthy relationship dynamics don't just make us happier, they also have a profound impact on our physical health and the likelihood of both illness and early death. In this talk, Dr. Carol Bruess will discuss the types of micro-communication choices we should be paying attention to, those we can let go of, and those most likely to help us build the healthy lives, communities, marriages, families, and friendships we desire.

Carol J. Bruess, Ph.D., was a Professor of Communication and Journalism, and Director of Family Studies, at the University of St. Thomas, MN for the past 19 years and, for more than 25 years, has been passionate about the study of family, couples, and relationships. Carol earned her B.A. in Art ('90) from St. Norbert College, De Pere, WI, and her M.A. and Ph.D. from Ohio University's School of Interpersonal Communication.

As an active researcher in the area of family, interpersonal and relationship communication with a critical eye on the influence of digital technologies in our lives and relationships, Carol has presented her work at dozens of national, regional, and international conferences and published in national and international journals and professional books. The author or editor of five books, she most recently she published the volume Family Communication in the Age of Digital and Social Media (2015, editor, Peter Lang International). She has been quoted and interviewed in a variety of national media outlets, including PBS and The Chronicle of Higher Education, and has provided expert commentary on local, regional, national and international television stations about relationships, family, health and communication.

Carol is currently practicing her happy-commuter-marriage skills while she lives in both St. Paul, MN and De Pere, WI while her husband of 26 years (Brian) serves as president of St. Norbert College. They have two children – Tony (21), a senior at Stanford University studying computer science, and Gracie (17), a high-school senior.
"Fr. Ciferni's Last Lecture - Really!"

The Rev. Andrew D. Ciferni, O.Praem.
Director of the Center for Norbertine Studies
St. Norbert College

Tuesday, March 6, 2018
7 p.m.
Old St. Joseph Church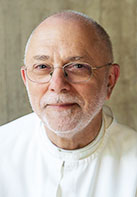 At the end of this 2017-18 academic year, Fr. Ciferni will be leaving St. Norbert College to return to his home community at Daylesford Abbey in Pennsylvania. In this lecture, he will share some reflections on his five years of life and service here at his alma mater.

Father Andrew D. Ciferni, O.Praem. has been the Director of the Center for Norbertine Studies since August 2013. He is a member of the Norbertine community at Daylesford Abbey in Paoli, Penn., where he will be returning at the end of this academic year. Father Andrew graduated from St. Norbert College in 1964; from the Gregorian University in Rome in 1969; and earned a Ph.D. in liturgy from the University of Notre Dame in 1978. He served on the College's Board of Trustees from 2002-09 and received an honorary doctorate from the College in October 2002 when he was that year's Heidgen Chair lecturer. In the last five years here at the College, he has taught liturgy in the MTS program and a Catholic Imagination course on Communio and the history of the Norbertines and the College. Father Andrew is a member of the Norbertine College of Chaplains, is the first advisor of the College's first-ever Spikeball Club and serves on several international commissions of the Norbertine Order.