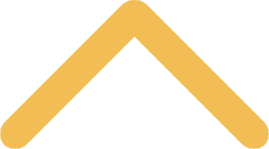 Center for Norbertine Studies Events
Join the Center for Norbertine Studies as it explores and celebrates a wide-variety of topics of interest to the Norbertine scholarly community through lectures, discussion panels, and other events.

Please note: Event details are subject to change based on the evolving situation regarding COVID-19. Changes to events will be reflected immediately on this webpage.
2023-24 Events

Monday, Oct. 16, 2023

Fort Howard Theater

4:00pm

Laying Down Roots: The Norbertines and SNC 1898-1925

Alex Gruber

Ph.D. Candidate, Department of Theology

Fordham University

 

Step back in time and join us for this year's Heritage Lecture as we celebrate the 125th anniversary of our cherished school. Delve into the early history of St. Norbert College and the Norbertines in Northeast Wisconsin with Alex Gruber '18 as our guide. From Fr. Pennings' historic Latin lesson that laid the college's foundation to the construction of the first campus buildings to the college's intriguing foray into the radio business, we will explore the formation of this prestigious institution's character and legacy. Don't miss this immersive, photo-rich journey through our own remarkable past.

 

This event is open to all faculty, staff, students, and anyone else interested in the history of St. Norbert College. 

 

Wednesday, Oct. 11

Location TBD

12-1:00pm

 

What is a Canon Regular? Lunch 'n Learn

Facilitated by Michael Holstead, Director of Center for Norbertine Studies

Join us on a historical voyage tracing the origins of canons from the earliest Christian communities, culminating in the emergence of the Norbertines as the "Canons Regular of Prémontré." Learn the nuanced roles and distinctions among canons regular, monks, friars, Jesuits, and diocesan priests. And discover how they skillfully adapted their way of life to faithfully serve both their local communities and the broader Catholic Church, weaving a tapestry of rich traditions over the centuries. All of this, while eating lunch!

Open to all faculty, staff, students.