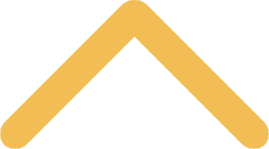 Center for Norbertine Studies Events
Join the Center for Norbertine Studies in celebrating community, the campus-wide theme for St. Norbert College this year, as we explore the ministries of Norbertines communities across the globe and celebrate the 900th Jubilee of Norbertine order.

Please note: Event details are subject to change based on the evolving situation regarding COVID-19. Changes to events will be reflected immediately on this webpage.
2021-22 Events

Tuesday, Oct. 13, 2021
Old St. Joe's and Virtual Event

6:30 p.m. Live Music

7:00 p.m. Lecture

Heritage Week Lecture:

"Celebrating Our Global Communio: A Conversation on Norbertines in India"
Rev. Xavier Amirtham, O. Praem.; Rev. Sengole Arockia Dass, O.Praem; and Rev. Christian Raj
St. Norbert Abbey, De Pere, WI

Registration Link

In 1923, a group of Dutch Norbertines from Berne Abbey (the same abbey that sent Fr. Bernard Pennings to Wisconsin 30 years prior) arrived in India and established their apostolate in the southern state of Andhrapradesh. Over the years, his successful venture precipitated the spread of Norbertines to other regions in India, who continue to this day serving the pastoral, educational, and other social needs of their local communities. Join us in conversation with three Indian Norbertines--Fr. Xavier, Fr. Christian, and Fr. Sengole--as we discuss the history and heritage, and the triumphs and challenges, of the Norbertines in India.

More details and link to register for this event coming soon

 

Spring 2022

 

 

TBD