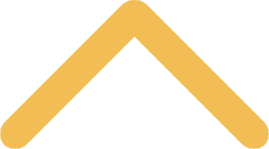 Connecting Students to Careers
One of our students' most important career resources is … you! You can help provide a nurturing career foundation for St. Norbert undergraduates and graduates.
Through our Hire A Knight program, professionals from businesses and organizations throughout the region support students' transition from campus to career in a number of ways. You can join them by:
Hiring St. Norbert College Students
If you're seeking to fill full-time employment or internship positions, you can avail yourself of some of the best young talent in the state by turning to St. Norbert students and graduates.


Becoming a Career Mentor
Allowing our students and alumni to network with you can give them important insights into career issues. Let them "pick your brain" about:
Academic majors you pursued and the value of a liberal arts education.
Graduate programs you have completed.
Regions of the country where you have lived.
The career field in which you are employed and the organization for which you work.
Any advice you might offer on internships, job-search strategies and other career-related issues.
Participating in Hands-On Programs 
Students value your participation in our programs because you can give them a real-world view. You can join in events like:
Networking programs.
Mock (practice) interview events.
Presentations on topics including résumé/cover-letter writing, interview skills, finding a job or internship, and transitioning to the workplace.
Informational interviewing.
Job-shadowing (a great way for students to observe professionals in their place of work and to learn first-hand about organizational cultures, field trends, typical work responsibilities and career preparation).
Ready to Help?

Contact the
career and professional development office
 today to explore the possibilities!