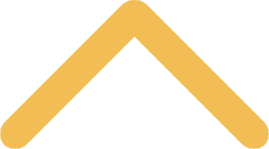 Internships: A Student's Chance to See What Makes Your Organization Tick … and Vice Versa
Internships let students take what they've learned in the classroom and apply it practically in a professional setting. An internship gives a student the chance to see how an organization operates – and at the same time, it gives the organization a good, solid look at a potential future employee.
Benefits for Your Organization
Reduces training and recruitment costs.
Allows flexibility in staffing needs.
Brings a fresh new perspective to the workplace.
Enhances employer-college relations.
Results in a higher average retention rate among permanent employees recruited and hired through an internship program.
What Internships Entail/How They Work
Internships with St. Norbert College students are planned in cooperation with the college, the organization and the student. They're overseen by a St. Norbert faculty or staff member, and by a designated supervisor in your organization. They are:
Paraprofessional in nature.
Triad partnerships between the student, college and employer, with responsibilities of each clearly articulated in pre-defined learning objectives.
Learning-focused.
Guided. 
Supervised by professional staff.
Paid or unpaid.
Eligible for academic credit, if the student chooses.
For complete details on developing internships, please visit our internships webpage.

Hiring St. Norbert College Interns
Follow these steps to create an internship for a St. Norbert student:
Intern Bridge is an excellent resource for information on best practices.
Create a job description for your internship position.
Post the position for student viewing on our Hire A Knight portal.
Review student cover letters and résumés.
Interview students (ask for references).
Contact the references provided.
Select a student for your internship position.
Inform Career & Professional Development that you have hired an SNC student intern.
Need help? We're here! 
Contact the career & professional development office
.