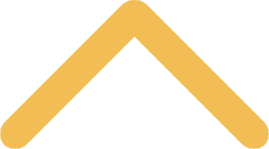 Career Fairs and More
Each year, St. Norbert hosts and/or participates in several campus events designed to bring employers and soon-to-be-graduates together. We invite you to join the many businesses and organizations who have found their next "stars" at St. Norbert!
St. Norbert College Career and Internship Fair
If you have at least one internship or full-time position to fill, you can participate in our biannual
Career and Internship Fair
held in February and September. This event provides a wonderful opportunity to meet some of St. Norbert College's best and brightest students and soon-to-be alumni! 
Contact the career and professional development office
 to reserve your place.
Workforce Career and Internship Fair
For more than two decades, Wisconsin's more than 20 private and independent colleges – St. Norbert included – have jointly held this popular career event in Milwaukee. Each February, we bring together more than 1,000 college seniors and scores of the state's top employers.
Contact the career and professional development office
 to learn how you can participate in this well-attended fair.
Mock Interview Relay for Teachers (MIRT)
MIRT is an opportunity for teacher candidates to gain interviewing experience and network with school administrators. Participating school administrators conduct three 30-minute mock interviews with St. Norbert students. During the last 10 minutes of these sessions, students are provided feedback on their interview skills and the opportunity to ask administrators questions. MIRT provides a valuable experience for senior teacher-education candidates, but also the opportunity for administrators to meet the next generation of the professional teaching community. Mock interview relays are held each Spring. If you are interested in being a volunteer for the relay, please
contact the career and professional development office
.