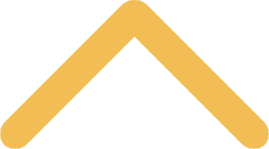 Ruth's Marketplace
Located in the Michels Commons, our "all you care to eat" concept is your best choice for variety and access to healthy foods. We are your location for all meals provided through college
meal plans
. In addition, we accept meal dollars, custom cash, credit/debit cards or cash for dine-in or take-out service.
We offer six distinct dining platforms:
Fusion Station is our regional concept featuring regional American and global fare.
That's Amore features homemade pizza, pasta and sauces.
Wellness Works serves individually-crafted, low calorie options. This is the home of nutrient-rich and allergen-friendly fare.
The Grill cooks up home style fare and charbroiled favorites.
The Salad Bar offers abundant fresh cut fruit and veggies, composed salads, homemade soups and a build-your-own salad bar.
Third Street Deli features lean meats, cheese assortments, veggie toppers and freshly baked rolls in a build-your-own sandwich concept.
During the academic year, we offer many do-it-yourself options between common meal times. Between 9:40-11 a.m., a continental breakfast is served which includes a waffle bar, bagels, muffins, toast, assorted bakery, fresh fruit, yogurt, cereal, deli items and a variety of juice, milk, tea and coffee.

After regular lunch hours, between 1:45-4:30 p.m., a soup and snack menu is available, which includes a salad bar, deli bar, pasta bar and homemade soups.
Spaghetti
Low fat. Gluten free pasta available upon request



Italian Meatballs
SNC made beef and pork seasoned with Parmesan, garlic, basil, parsley and lemon



Bolognese Sauce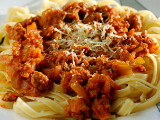 Traditional Italian meat sauce

Alfredo Sauce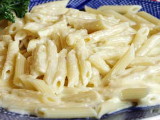 SNC made...cream, white wine and Parmesan cheese

Garlic Breadsticks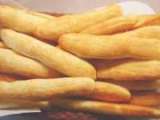 Asian Honey Chicken Breasts
Sweet Southern Sunday dinner fare!


Vegetable Fried Rice
VEGAN



Sliced Carrots & Cut Green Beans
Vegan



Homemade Thin Crust Pizza
Cracker thin crust!
Please note: meat pizzas contain pork

Pasta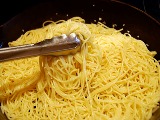 Whole wheat and gluten free pasta available upon request



Marinara Sauce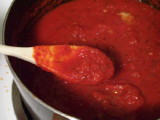 vegan



Turkey Vegetable Soup
SNC made!


Caesar Pepita Salad
Housemade Caesar (fish free), roasted pumpkin seeds, crunchy
romaine



Cookies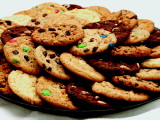 Sloppy Joe's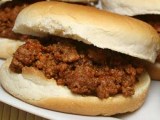 Meat is now gluten free; GF buns available.

Veggie Burgers
A variety of SNC made black bean, chickpea or quinoa burgers....


Baked Ziti with 4 Cheeses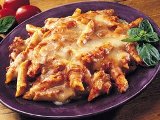 SNC Classic!

Garlic Bread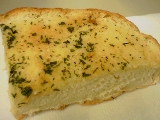 Garlic toast style

Prince Edward Blend Vegetables
Vegan



Italian Salad Bowl
romaine with olives, tomatoes, shredded parmesan and olive oil



Fresh Fruit Salad
Hand cut fresh fruit



Twinkie Cake
Like the lunch box treat without the nuclear shelf life!

Scrambled Eggs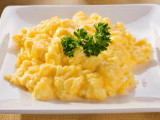 Available every breakfast and brunch


Sausage Links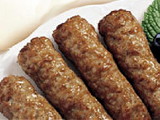 Contains Pork.

Tater Circles
Deep fried breakfast potatoes
Gluten free deep fryer per request



Texas French Toast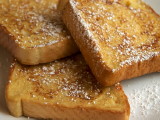 SNC Favorite...

Honey Cinnamon Cream of Wheat
Warm & sweet breakfast comfort food!


Banana Bread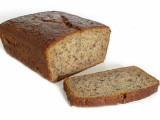 Housemade!

Beef & Cheese Quesadilla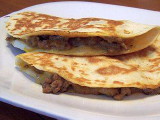 ...with Ranch Ancho Dipping Sauce
GF available per request

Yellow Rice SNC
Vegan version of the Mexican staple side dish



Mexican Black Beans
Vegan



Cheese Quesadilla
GF or vegan version per request


Caesar Salad Bar
Build your own... lean roasted chicken or breaded shrimp with SNC
Caesar Salad

Chipotle Roasted Vegetables
Citrus & smoked spice vegan blend



Homemade Pan Pizza
Super thick deep dish crust!

Greek Fassolatha Soup
Vegan soup with brown rice, chick peas, white beans and
veggies....seasoned with oregano



Grape Sunflower Seed Salad
Red and green grapes folded into a creamy light dressing, drizzled with sunflower seeds and brown sugar



Mississippi Mud Bars
Taste the trifecta of butterscotch, white chocolate and chocolate chips

Cheesy Chicken Tater Tot Casserole
A perfect storm of cheesy broccoli, lean chicken, tots & melty cheddar



Chili Cheese Dog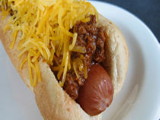 Made to order: Chef Dan's chili, onions and cheddar...
JoJo Potatoes
Seasoned potato wedges deep fried

Peas and Carrots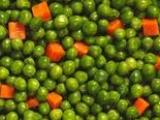 Garden Salad Bowl
Tossed lettuce, mixed greens and grape tomatoes



American Fried Potatoes
Vegan...hot off the grill


French Toast Sticks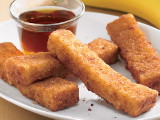 Sweet and crispy; deep fried

Wellness Wake Up Breakfast Sandwich
Warm honey ham, egg beaters, multi-grain deli thins with part skim mozzarella. Gluten free and vegetarian options available upon request



Hot Oatmeal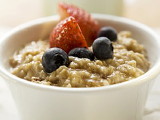 Stove cooked oats. Vegan


Assorted Muffins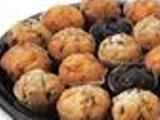 Charbroiled Hamburgers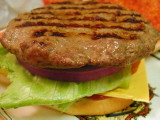 Grilled all beef 1/4 pounder...need gluten free? Ask for one right off the grill

Onion Rings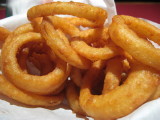 Black Bean & Salsa Vegan Burger
Soy, black beans, a rainbow of southwestern veggies & cilantro


Crusted Chicken Romano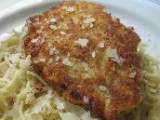 An SNC Favorite!
Plain grilled chicken for GF option too!

Pesto Linguine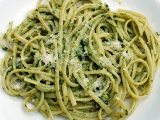 SNC Favorites! Pesto and 2 cheeses tossed with pasta

California Gold Blend Vegetables
Yellow carrots! Vegan.



Chef Dan's Chili
Don't' even ask for the recipe!



Apple, Quinoa & Kale Salad
with curried maple Dijon dressing



Mac & Cheese Bar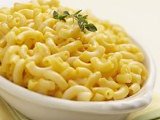 Mac and Cheese with your choice of mix-ins: bacon, chicken,
steamed vegetables or broccoli

Sweet and Sour Pork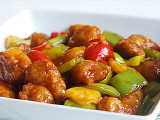 Lean pork loin, ginger, pineapple, broccoli, carrots all fired up in the woks


Sticky Rice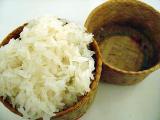 Whole grains such as brown rice and quinoa available upon request



Stir Fried Vegetables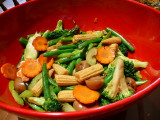 A variety of fresh veggies hand chopped and lightly stir fried in the woks. Sauce varieties now on the side!



Pork Potstickers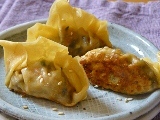 Deep fried wontons with veggies, sesame, pork & chicken stock.
Oatmeal Carmelita Bars
Just for Jen! Layers of oatmeal cookie, chocolate & caramel

Blueberry Pancakes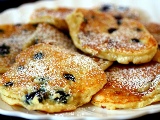 Southern Fries
Crispy cube potatoes deep fried

Cinnamon Roll Baked Oatmeal
A delicious way to get your whole grains!


SNC Made Mini Donuts
Festival fare rolled in cinnamon & sugar...made before your very eyes!
Don't even ask for the nutrition label :)

Pepperoni Rigatoni Casserole
Pasta bake with Italian flavors! Contains pork.



Turkey Shawarma Bar
Chef carved turkey on a pita with all the gyro toppings.


Falaffel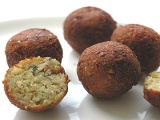 Chicken Tortilla Soup
SNC made with chiles, tomato, onion in stock thickened with flour tortillas

BLT Salad (plus more)
Finished with homemade Creamy Pesto Dressing



Iced Brownies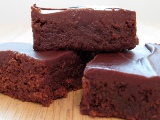 All chocolate and no nuts!

Grilled Chicken Breast Sandwich
Grilled chicken is GF...GF buns available


Curly Fries
Seasoned and deep fried



SNC Coleslaw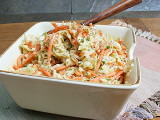 Better than the Colonel Sanders!



Tater Tot -Cho Bar
Deep fried tots topped with your favorite nacho stuff!


Cottage Fries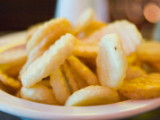 Dedicated GF deep fryer per request

Buttermilk Pancakes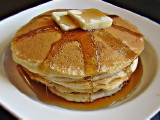 Sliced Ham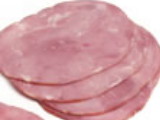 Contains Pork

Churro Breakfast Squares
I swear it's not cheesecake for breakfast

Grilled Italian Tri-Cheese Sandwich
Mozzarella, provolone and Parmesan cheese on grilled whole grain
bread.

Roasted Tomato Bisque
Fire roasted tomatoes and red peppers in a chicken stock foundation
finished with cream, sherry and cilantro


Steak Fries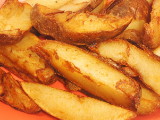 Dedicated GF deep fryer per request


General Tso's Chicken
Tempura chicken stir fried with broccoli, carrots and a ginger soy garlic sauce



Vegetable Egg Rolls
Deep fried

New England Clam Chowder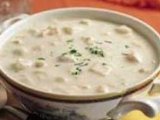 SNC made New England style lightened up

Apple Orange Jicama Salad
Chile white wine vinaigrette



Chicken Taco Bar
Mexican spiced chicken breast, refried beans & all the cold fixins....all
items (except shells) GF



Chips & Queso
Tortilla chips with white cheese dip


Refried Beans
Vegan



Mozzarella Sticks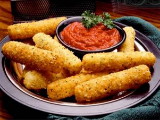 Deep fried treat! With marinara for dipping...
Golden Butter Cake
Served with berry sauce & whipped cream

Bacon, Egg and Cheese Scramble
High protein start to Saturday!

Belgian Waffle Sticks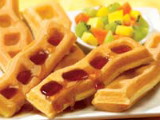 Hash Browns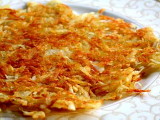 Honey Bun Coffee Cake
SNC made with cinnamon & streusel

American Fries
Deep fried breakfast potatoes

Breakfast Pizza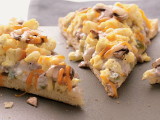 Eggs, ham bacon, sawmill gravy, cheese...
M&M Pancakes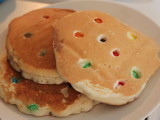 Creme Cakes
SNC made with a variety of nuts, fruit, spices or chocolate

Seaburgers
Crispy cod fillet...a Northeastern Wisconsin tradition!



Steamed Vegetable Blend



Mac and Cheese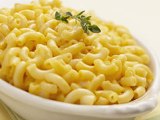 SNC classic!
Gluten free version available upon request


Taco Nacho Bar
Soft flour or crispy corn shells, tortilla chips, Mexican Spiced Beef, refried beans and all the cold fixins. All items (except soft shells) are gluten free.



Chicken Booyah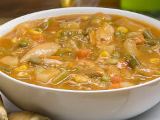 A Wisconsin tradition: chicken broth based soup with beef and chicken and loads of veggies


Romaine Caprese Salad
Fresh mozzarella, tomato, basil tossed with balsamic dressed crisp
romaine



Twix Bars
Housemade candy bar classic!

Looking for details on ingredients or nutritional information for our menu items above? Visit our NetNutrition site!