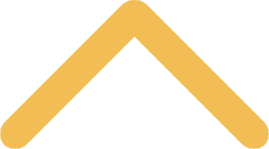 Ruth's Marketplace
Located in the Michels Commons, our unlimited dine in concept is your best choice for variety and access to healthy foods. We are your location for all meals provided through college
meal plans
. In addition, we accept meal dollars, custom cash, credit/debit cards or cash. Take out service available for purchase too. 
We offer seven distinct dining platforms:
Fusion Station offers regional American cuisine and global fare.
That's Amore features homemade pizza, pasta and sauces.
Wellness Works serves individually-crafted, nutrient-rich and customizable options. Find lean protein, smart carb, vegan and vegetarian fare here. 
Allergen Friendly Fare provides safe service for all. Find gluten free fan favorites, peanut and tree nut free bakery and other allergen safe foods here. 
The Grill cooks up home style fare and charbroiled favorites.
The Salad Bar offers a wealth of freshly cut fruit and veggies, composed salads, homemade soups and a build-your-own salad bar.
Third Street Deli features lean meats, cheese assortments, crisp veggies and freshly baked rolls in a build-your-own sandwich concept.
During the academic year, we offer many do-it-yourself options between common meal times.

After regular breakfast service, between 9:40 a.m.-11:00 a.m., join us for traditional continental breakfast fare. Soup, salad and deli bar are available at 10:30 a.m. 

After regular lunch hours, between 1:45 a.m.-4:30 p.m., we offer a salad bar, deli bar, pasta bar and homemade soups.