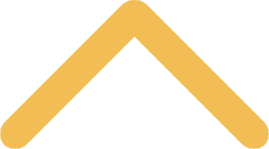 Support for Undocumented/DACA Students
As a Catholic, Norbertine, liberal arts institution, our commitment to communio calls us to respect and uphold the sacred dignity of all persons, and serve as a welcoming place for people of all perspectives. Therefore, we support the educational efforts of all students regardless of citizenship status.  
Please see our Admissions section for guidance on the application process as an undocumented/DACA student. Please contact Dr. Amanda Kim at amanda.kim@snc.edu if you have questions or need additional support.
Additional Resources
Whether you are an immigrant or an ally, stay informed and find crucial and carefully curated information on advocacy campaigns, mental health, your rights, and more.  
Allison Davenport, Lena Graber, and Sally Kinoshita provide guidance for the Immigrant Legal Resource Center on students under DACA.
This website offers up-to-date information and resources for undocumented immigrants who are navigating the university/college setting. It provides information about scholarship opportunities that are open to undocumented students, strategies for navigating the educational system, information on how to apply for DACA/Advanced Parole, news on DAPA, and more. 
National Immigration Law Center
The National Immigration Law Center (NILC) is an organizations in the U.S. exclusively dedicated to defending and advancing the rights of low-income immigrants.
This U.S. Government page provides information on requesting consideration of deferred action for childhood arrivals (DACA). 
Information on tuitions, financial aid, and federal versus state policies.