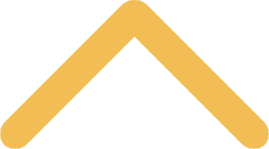 Leadership and Involvement
The Honors Program thrives on the input and assistance of its student members. With a yearly average of 270 students, communication and shared leadership is key to event success, information sharing, and meaningful involvement. There are multiple leadership opportunities for our student members to make a difference and contribute to the Program's continued success! 
Honors Student Advisory Board (HSAB)
The Honors Student Advisory Board (HSAB) represents the voice of the Honors students in the St. Norbert College Honors Program. Board members make recommendations to the Honors Program Director, Faculty, and Staff to improve the Honors Program experience through community building, networking, and the discussion of the academic needs of Honors students. The Board meets on a bi-monthly basis during the academic year in advance of and following Honors Faculty Advisory Committee meetings. Members are expected to attend all Board meetings and participate in Board-sponsored events, as well as to facilitate Honors Program student feedback and recommendations.
Honors Program Mentors aka "Torch Leaders"
Honors Torch Leaders are sophomore, junior, or senior Honors studends who serve alongside seven other leaders as Honors mentors for each class of incoming students. This mentor team communicates and regularly interacts with first-year students both during the summer and the academic year to foster an environment of open communication and community. 
Mentor Program Objectives:
To create and contribute to a cohesive and inclusive Honors community where mentors bridge the gap between first-year and current Honors Program members.

To equip first-year Honors students with the knowledge and connections needed to successfully navigate life as a member of the Honors Program at St. Norbert College.

To share Program information, personal insights, facilitate constructive programming designed to support a successful transition to college, and to address concerns and challenges typically faced by student members of the Honors Program. Areas to be addressed include but are not limited to advisement and registration, class and career preparedness, time management, communication strategies, mental and physical health, and a successful study-work-life balance.
The Honors Pulse Digital Newsletter
The Honors Pulse is a monthly student-led, digital newsletter written by students, for students. The student editor, along with a team of staff writers and first-year bloggers, collaborate to provide relevant and informational content that focuses on student life in the Honors Program and St. Norbert College. Students interested in joining the Honors Pulse writing team are encouraged to complete an application. Writers are always welcome!
The Honors Program Student Staff
Honors student staff play an integral role in providing the support the Honors Program needs to operate. They reinforce our community by managing various social media platforms, assist in the coordination of events and programs, oversee Program outreach iniatives, and perform various research projects such as data collection and management and alumni database maintenance.