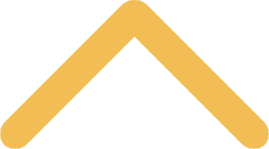 Leadership and Involvement
The Honors Program thrives on the input and assistance of its student members. With 280 members in the program, communication and leadership is key to event success, information sharing, and meaningful involvement. We have leadership opportunities for our student members to make a difference and contribute to the success of the program - their program! 
Student Honors Council
The Student Honors Council is governed by honors students who represent the views and interests of the honors students as a whole. It is made up of elected students who work closely with the director, support staff members, and honors faculty in support of numerous areas within the program. The council plays an important role in the planning and coordination of annual honors programming, fundraising, and student social events.
The following students are the elected members of the honors council for the 2016-17 academic year. Detailed information for each council member can be found on the Honors Pulse:
President: Radek Buss, '19
Vice President: Roman Buss, '19 
Secretary: Aylssa Higley, '20
Treasurer: Mark Nichols, '20
Senior Class Representative: Kaci Kehler, '18
Junior Class Representative: Hanna Reinke, '19 (Fall), Graceanne Tarsa, '19 (Spring)
Sophomore Class Representative: Nick Surprise, '20
First-year Class Representative: Savi Chahal, '21
Honors Program Mentors aka "Torch Leaders"
The Torch Leader Program is the official title of the honors mentor program. Torch Leaders are upperclassmen volunteers that are matched with incoming first-year honors students based on similar major(s) or interests.  Mentors and mentees have several opportunities to meet throughout the semester at prescheduled events; twice during Honors Orientation, the Fall Honors Picnic, and a "Snack & Chat" meeting scheduled before advisement and registration. These meetings are perfect opportunities to share information and for program members to connect across the classes.
The Honors Pulse Digital Newsletter Team
The Honors Pulse is a monthly student-led, digital newsletter for program members, both current students and alumni.  This digital publication is created each month by the Pulse staff, led by editor-in-chief, Leah Hennick '20. Members of the Pulse team include staff writers, honors program social media specialists and guest contributors. Students interested in joining the Honors Pulse staff writing team are welcomed and encouraged to complete an application or contact the editor.  
Internship Opportunities
The Honors Program currently offers several internship opportunities. These internships have been developed to give students "hands on" opportunities to gain valuable experience within their field of study or area of interest. Current internships include:
Student Editor Honors Pulse Digital Newsletter (accepting applications until 3/1/2018)
Research Fellow (2 year position)