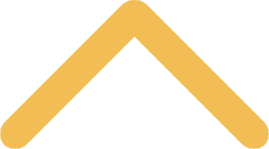 Honors Program FAQ
How will the Honors Program benefit me?
First-year honors students enjoy the support and friendship found in the living-learning community in Bergstrom Hall and honors-specific programming. All honors students benefit from small, honors-only classes and honors tutorials. After graduation, graduate and professional schools and employers identify graduates of the program as exceptional candidates. 

I am interested in the Honors Program but would like to wait a semester to apply. Is that possible?
No, it is not. The first semester and first year of the Honors Program is central to the program. Living in the Bergstrom community and taking Honors 101 are foundational experiences. 

Are extra courses required in the Honors Program?
The Honors Program does not require extra courses. Courses taken in the Honors Program satisfy different parts or "areas" of the same core curriculum program that all students must complete.

Is scheduling easy for honors students?
Honors students receive priority registration in order to avoid scheduling conflicts. What does this mean? Priority registration allows honors students to register before others of similar credit standing. We also offer flexible course options to satisfy honors requirements such as honors tutorials, honors global seminars, study abroad, and the Washington Semester.

Can honors students take advantage of other opportunities available at St. Norbert College, such as study abroad?
The Honors Program is flexible enough so that students can participate in other extracurricular and academic programs, including study abroad. In fact, honors students tend to be very involved in these activities.

I plan to get credit for some advanced placement courses I took in high school. Can I be in the Honors Program, even if I intend to graduate early?
Although designed as a four-year course of study, the program is flexible enough to be completed within three years. If you plan on graduating early, it's important to begin planning for that goal as soon as possible with your academic advisor and the honors director.