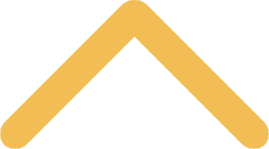 About Us
ITS Services are provided by staff in five departments:
The User Support team operates the ITS Service Desk and provides first-line support for students, faculty, and staff on computer hardware and software, including: desktop and laptop computers, tablets, and mobile devices; email, calendaring, and productivity software (e.g., Google, Microsoft Office); and printing. The team also creates and delivers workshops, web-based resources, and other training materials.
The Academic Technology team supports the innovative and effective use of technology to enhance teaching, learning, and scholarship. The team offers workshops, webinars, and one-on-one instructional design consulting to help faculty leverage technology to maximize student learning, and helps manage a grants program to support the integration of technology and pedagogy. Academic Technology manages all academic software, including the College's learning management system Moodle, lecture capture, and specialized applications used for instruction; as well as maintains technology systems in all campus learning spaces, including classrooms, computer labs and the library.
The Enterprise Applications team manages and maintains the software, database, and reporting systems that enable the efficient administration of the College. The College's enterprise application ecosystem includes the KnightLine self-service portal as well as several administrative systems that provide support for admissions and enrollment, online registration, payroll, financial aid, human resources, alumni services, and more.
The Infrastructure Services team provides the server, storage, and network infrastructure that serves as the foundation upon which all other technology services are built. The team manages and maintains the College's data center, Google email and calendaring system, cable television service, telephone system, and virtual desktop infrastructure that supports the SNC vLab, a virtual computing lab. The team is also responsible for identity management, information security, disaster recovery, and the technical maintenance of the College's websites and web applications.
The Information Security team aims to safeguard the confidentiality, integrity, and availability of information systems, identity, and data assets by providing proactive security expertise, creating and maintaining a resilient and secure infrastructure, and fostering a culture of security awareness and compliance throughout the SNC Community.