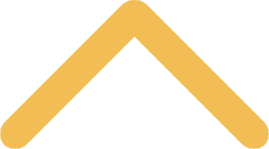 Frequently Asked Questions
Initial Appointment Letters

If I am being charged with a violation, what will happen next?
You will receive a letter from a staff member asking you to make an appointment or assigning you a time to meet. The letter will also include alleged charges. It is important to make an appointment and attend it. Ignoring the situation will not make the matter go away.

How do I know a message in my email inbox is from your office?
The subject of the email will state "Communication from Student Judicial Affairs." You can also call our office to clarify any questions that arise.

How do I access my student conduct letter?
Your access code to this letter is your St. Norbert College ID number (all 9-digits). 

I received a letter from my Area Coordinator about my hearing. What should I do now?
If you receive a letter, contact the staff member back and schedule an appointment by the deadline stated in the letter.

What if I was not aware of a rule and didn't know I was breaking it?
Lack of knowledge or awareness of a policy is not an excuse for misconduct. Every student is responsible for knowing the policies and regulations of St. Norbert College.

I have been told I broke a policy in my Housing Agreement. Where can I find a copy of the Housing Agreement online?
You can access the most updated version of the Housing Agreement here.

The Hearing Process

What do I need to do to prepare for my hearing?
Review The Citizen and your rights during a hearing. Be prepared to have a conversation regarding the incident.  

What are my rights during a hearing?
A full description of student rights during a hearing is listed on our website.   

What will happen during my hearing?
During the meeting, the hearing officer will review The Citizen, discuss the conduct process including how we receive reports and resolution options, and provide an opportunity to share additional information regarding the incident. At the conclusion of the hearing, the hearing officer will make a decision.

Are student organizations expected to comply with The Citizen?
Yes, all students enrolled at the college are expected to adhere to the policies written in The Citizen. 

What is the conduct process for student organizations?
Detailed information about the process can be found here.  For specific questions regarding organizations and the student conduct please contact associate dean of student development, Dr. Corday Goddard. 
Sanctions and Outcomes

Can I have a conduct case for an incident that occurred off-campus?
Yes, the college reserves the right to take appropriate action when, in the judgment of college officials, the alleged conduct has a negative impact on the college and broader community and/or mission of the college.

How does a hearing officer determine if a student is responsible or not responsible for violations of The Citizen?
A hearing officer and hearing panel uses a standard called "preponderance of the evidence." This means. a hearing officer or hearing panel must determine that it is more likely than not that an alleged violation of The Citizen occurred. 

What happens if I do not complete my assigned educational sanctions?
You will be assessed a fine and an adverse event will be noted in your disciplinary file until the sanction is complete. 
Can I study abroad if I have a disciplinary history?
It depends on the disciplinary sanction assigned to you. Specifically, if you are on disciplinary probation or higher you are ineligible to study abroad.  

Will conduct sanctions appear on my academic transcript?
No, disciplinary sanctions will not appear on your academic transcript.
Will anyone ever request to see my conduct record?
The office processes dean's certification requests which are required of some professional schools (law, medicine, pharmacy, etc), graduate schools, undergraduate schools for transferring students, and/or other academic programs such as study abroad. Dean's certification provides information that verifies a student's conduct record (or lack thereof) and/or academic record at St. Norbert College.

I have been assigned StrengthsQuest.  Who can I contact with my questions?
We are here to assist you.  Feel free to contact us at 920-403-3054 and judicialaffairs@snc.edu.

I am having difficulties with accessing My Student Body.  What are my options for technical assistance? 
Click "Site Help" at the bottom of every screen on MyStudentBody to get answers to common questions. If you have a question about course deadlines or other campus-specific issues, please contact Tom Doughman.

What are some common resources I may need to consider contacting if I have been suspended or expelled from the College?
Please refer to this Guide Sheet for more detailed information. 
Office Information
Where is the Office of Student Judicial Affairs located?
The Office is located in Hugh Hall, Room 113.  

Where can I get a FERPA release form so my parents can talk about my case with you?
Download the FERPA authorization form. You can also get a copy of the form from your hall director or residential education and housing main office located in Todd Wehr Hall. This form is only valid for six months and a new one will need to be completed if the date of your signature has expired. 

I am applying for graduate school.  How do I go about requesting my disciplinary record be sent to another school or agency?
Please refer to our Policy on Disciplinary Record Reporting Practices for specific details.