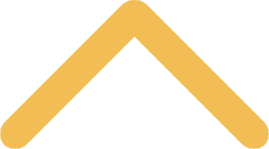 The Killeen Chair of Theology and Philosophy Lecture Series
"Norbertine Charisms"
That one has some special obligations to their place of origin, duties to remain in that place, develop deep community there, and engage in action that serves to better unify and bring about peace within that community – these claims are embedded in the charism of the Catholic order of the Premonstratensian Fathers.  Founded by St. Nobert of Xanten in 1120, the Premonstratensians – also known as the Norbertines – preach the value of community, emphasizing the value of locality, stability, hospitality, and reconciliation.  But what does it mean to embody these virtues in the 21st century, and should we continue to see such obligations as valuable and genuine?  What is the scope and relevance of one's "community"?  And how should our understanding of the value and obligation of community and stability be shaped by disruptions caused by pandemics, climate disasters, and international conflicts? Join the Killeen Chair of Theology & Philosophy as we invite leading philosophers and theologians to think through these questions in celebration of the 900th anniversary of the founding of the Norbertine Order.
Consistent with St. Norbert College's mission, values and traditions, we will take a safety-first approach to all campus activities by following local, regional and CDC public-health guidelines. Guests to are expected to follow college COVID-19 protocols while onsite, including masking while indoors.
Registration is required for all Lectures. Check this website early Fall 2021 for more details and to register.
2021-22 Killeen Chair Lecture Series

Thursday, Sept. 30, 2021

7 p.m.

Abbot Pennings Hall of Fine Arts Walter Theatre

Miguel De La Torre, Professor of Social Ethics and Latinx Studies, Iliff School of Theology



"Why do they come?: Immigration and the Problem of Hospitality"

Tuesday, Oct. 19, 2021

7 p.m.

Abbot Pennings Hall of Fine Arts Walter Theatre

Patricia Zimmerman, Associate Professor of Practice in Religion, St. Olaf College

"A Mysticism of Place. Prairie Notes"


Tuesday, Nov. 9, 2021

7 p.m.

Abbot Pennings Hall of Fine Arts Walter Theatre

Richard Kim, Assistant Professor of Philosophy, Loyola University Chicago

"Roots of Humanity: Lessons from Confucianism"

Tuesday, Feb. 15, 2022

7 p.m.

VIRTUAL

Kevin Timpe, William H. Jellema Chair in Christian Philosophy, Calvin University

"Moral Struggle in the Face of Systemic Injustice"

THIS WILL BE A VIRTUAL EVENT

Thursday, April 21, 2022

 7 p.m.

Fort Howard Theater

Norbertine Sisters  Sr. Adriana Gacikova and Sr. Therese Falcon

"Ever ancient ever new. The history of the Congregation of the Norbertine Sisters"

 

 

Registration is Not required
Killeen Chair Lecture Special Event Canceled/Postponed

Canceled/Postponed

Martha Nussbaum, Ph.D., Ernst Freund Distinguished Service Professor of Law and Ethics, University of Chicago Law School

"Masculinity and Corruption: The Sick World of College Sports"