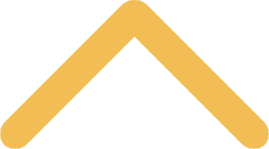 The Killeen Chair of Theology and Philosophy Lecture Series
Transformative Experience
Becoming a parent. Undergoing a religious conversion. Reconciling after great wrongdoing. Falling in love. Suffering profound loss.
What does it mean when we have experiences so powerful that our ways of thinking, knowing, or valuing are fundamentally transformed? How is our understanding of the world and our sense of self remade by such experiences? The Killeen Chair invites you to join leading thinkers as they explore the theological and philosophical implications of "Transformative Experience", our theme for 2017-18.
All events are free and open to the public. Registration for these events is not required.
2017-18 Killeen Chair Lecture Series

Thursday, Sept. 21, 2017
7 p.m.
Fort Howard Theater, Bemis International Center

"Who Will I Become? Self-Discovery Through Transformation"

L.A. Paul, Ph.D.
Eugene Falk Distinguished Professor of Philosophy
The University of North Carolina at Chapel Hill




Thursday, Oct. 26, 2017
7 p.m. 
Old St. Joseph Church


"Racism, White Privilege, and Thomas Merton on Transformative Spirituality and Justice"

Rev. Daniel P. Horan, O.F.M.
Assistant Professor of Systematic Theology
Catholic Theological Union

 

Wednesday, Feb. 21, 2018
7 p.m. 
Byron L. Walter Theatre, Abbott Pennings Hall of Fine Arts

"Theater of War: What Ancient Greek Tragedies Can Teach Us Today"

Bryan Doerries
Cofounder and Artistic Director
Theater of War Productions

 

Thursday, April 5, 2018 




7 p.m.




Fort Howard Theater, Bemis International Center

"Beyond Original Sin: Genesis on the Emergence of True Adulthood"

David M. Carr, Ph.D.
Professor of Old Testament
Union Theological Seminary