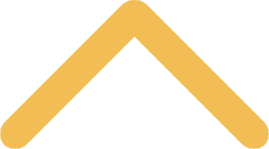 The Killeen Chair of Theology and Philosophy Lecture Series
"Who is my Neighbor? Migration, Nations, and Borders"
Borders are sites of potential integration and exclusion. Because they are contingent historical constructs, it is appropriate to ask whether and how they can be justified. The ways borders are defined and enforced raise important questions about both political and moral identities. Can we be neighbors with those on opposite sides of borders?  How do conceptions of national identity challenge religious and moral ideals of global kinship?  How should we respond to the realities and necessities of migration? These issues seem particularly important today, in the midst of heated debates about the importance of national identity and the place of immigrants in our society.  Likewise, these questions are close to the heart of St. Norbert College's mission to seek peace and embody radical hospitality after the model of St. Norbert.

All events are free and open to the public. Registration for these events is not required.
Please note due to COVID-19 it has been determined that Fall 2020 lectures have been canceled. The decision was made with the healthy and safety of all in mind. 
2020-21 Killeen Chair Lecture Series

Thursday, Feb. 20, 2020
7 p.m. 
Fort Howard Theater, F. K. Bemis International Center

Title TBD

Sarah Fine, Ph.D.
Senior Lecturer
King's College, London

Thursday, March 11, 2021
7 p.m. 
Fort Howard Theater, F. K. Bemis International Center

"The Shifting Border in the Time of COVID-19"

Ayelet Shachar, Ph.D.
Professor of Law 
University of Toronto

 

Thursday, April 22, 2021
7 p.m. 
Walter Theatre, Abbot Pennings Hall of Fine Arts

"Crucified by the War Machine: Benjamin Britten's War Requiem, Bodies, and the Hope of Reconciliation"

Martha Nussbaum, Ph.D.
Ernst Freund Distinguished Service Professor of Law and Ethics
University of Chicago