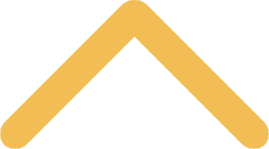 The Killeen Chair of Theology and Philosophy Lecture Series
"Climate Justice"
As the earth's climate continues to undergo rapid and unprecedented changes as the result of human activity, issues of climate justice become more urgent with every passing year. Every region of the globe is already affected by climate change, but the most devastating effects to come are expected to impact those regions and peoples who have been historically most marginalized, disadvantaged, and excluded from power. In light of this, how do the responsibilities and obligations for addressing climate change vary between nations? What can be done to ensure that the costs of mitigating climate disasters are distributed more justly? What responses are fitting to the realities and necessities of migration in light of climate change and ecological disasters? And what new ethical issues should we expect to encounter in the coming years and decades as the world continues to warm? These questions are close to the heart of St. Norbert College's mission to seek peace, respond to global needs, and embody radical hospitality after the model of St. Norbert.
2022-23 Killeen Chair Lecture Series

April 27, 2023

7 p.m.

Fort Howard Theater

Ellen Davis, Ph.D., Professor of Bible and Practical Theology, Duke Divinity

 "Covenant and Climate"

 PAST LECTURE:

September 23, 2022

4 p.m.

Walter Theatre

 

Killeen Chair Lecture Special Event

Martha Nussbaum, Ph.D., Ernst Freund Distinguished Service Professor of Law and Ethics, University of Chicago Law School

"Justice for Animals: Practical Progress Through Philosophical Theory"

PAST LECTURE:

November 10, 2022

7 p.m.

Fort Howard Theater

 

Stephen Gardiner, Ph.D.,

Professor of Philosophy and Ben Rabinowitz Endowed Professor of Human Dimensions of the Environment/Director, Program on Ethics, University of Washington





"Ethics and the Climate Gap"

PAST LECTURE:

February 23, 2023

7 p.m.

 Catherine Keller, Ph.D., Professor of Constructive Theology, Drew University

"No Matter What: Habitation and the Great Overheat"

Due to the forecasted weather and other unforeseen circumstances, this lecture has moved to a virtual format. Please join us on Zoom using the following registration link:  

https://snc-edu.zoom.us/webinar/register/WN_m-afMoSzRyi68grUA5s9lQ

A Q&A will follow the webinar.