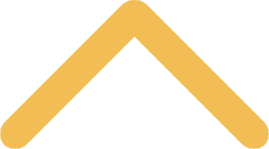 Contact the Killeen Chair of Theology and Philosophy
For more information about the Killeen Chair, or the studies of philosophy and theology at St. Norbert College, please feel free to contact any of the committee members.
Killeen Chair Committee
Chair

Eric Hagedorn

Philosophy Representatives

Sydney Keough
Jaime Edwards

Theology Representatives

Gerardo Rodriguez
Andrew O'Connor

Norbertine Representative

Fr. Tim Shillcox

Student Representatives
Krystal Pold - Theology and Religious Studies
Emily Minton - Philosophy
Appointed Member
Alaina Morales
Program Coordinator
Danielle Wahlen
The office of the Killeen Chair gladly accepts suggestions to improve the events and theme ideas for upcoming lectures. You may also contact us to add your name and address to our mailing lists. Please feel free to send an email to killeen@snc.edu or write to us at:
St. Norbert College
Killeen Chair Program Coordinator
Boyle Hall Room 416
100 Grant St.
De Pere, WI 54115
If you are interested in supporting the programs of the Killeen Chair through your gifts and bequests, please contact the St. Norbert Office of College Advancement at 920-403-3016.