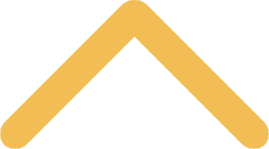 Killeen Lecture Series Archive
2021-22: Norbertine Charisms
Sept. 30, 2021

"Why do they come?: Immigration and the Problem of Hospitality"


Miguel De La Torre, Ph.D
Oct. 19, 2021

"A Mysticism of Place. Prairie Notes"


Patricia Zimmerman, Ph.D.
Nov. 19, 2021

"Roots of Humanity: Lessons from Confucianism"


Richard Kim, Ph.D
Feb. 15, 2022
"Moral Struggle in the Face of Systemic Injustice"


Kevin Timpe, Ph.D.

April 21, 2022

"Ever ancient ever new. The history of the Congregation of the Norbertine Sisters"
Norbertine Sisters, Sr. Adriana Gacikova and Sr. Therese Falcon
2018-19: Community and Technology

Sept. 27, 2018
"Our Love-Affair with Technology: Some (Inconvenient) Truths"
Carol Bruess, Ph.D.
Oct. 18, 2018
"On Virtuous and Virtual Communities: Civic Flourishing in the Digital Age"
Shannon Vallor, Ph.D.
Feb. 21, 2019
"The Myth of the Global Village: How Technology Divides Us"
Nicholas Carr
April 16, 2019
"Artificial Intelligence and Human Desire: Can a Robot Truly Love?"
Sister Ilia Delio, O.S.F.

2017-18: Transformative Experience

April 5, 2018
"Beyond Original Sin: Genesis on the Emergence of True Adulthood"
David M. Carr, Ph.D.
Feb. 21, 2018
"Theater of War: What Ancient Greek Tragedies Can Teach Us Today"
Bryan Doerries

Oct. 26, 2017

"Racism, White Privilege, and Thomas Merton on Transformative Spirituality and Justice"
Rev. Daniel P. Horan, O.F.M.

Sept. 21, 2017

"Who Will I Become? Self-Discovery Through Transformation"
L.A. Paul, Ph.D.

2016-17: Economic Justice

March 30, 2017

What (if Anything) Is Wrong With Economic Inequality?
Paul Weithman, Ph.D.

Feb. 23, 2017

Stepping Out on Faith: Economic Justice Through Community Organizing
Maureen O'Connell, Ph.D.

Oct. 27, 2016

Economic Inequality and Political Power in America
Martin Gilens, Ph.D.

Sept. 29, 2016

Understanding Structural Injustice: What Is a Sinful Social Structure?
Daniel Finn, Ph.D.

2015-16: Health and the Human Person

March 10, 2016

The Dark Side of Medicine
Carl Elliott, M.D. Ph.D.

Nov. 5, 2015

On Being a Doctor: Lessons From a Patient Named Fred
Daniel Sulmasy, M.D., Ph.D.

Oct. 1, 2015

What Is Health? Ancient and Modern Perspectives
Heinrich von Staden, Ph.D.

Sept. 2, 2015

Unwise Choices: Thinking About Responsibility, Blame and Compassion in Healthcare Contexts
Hanna Pickard, Ph.D.

2014-15: 

Science and Religion

March 12, 2015
Religion in a World of Science
Gary Gutting
Feb. 12, 2015
Living Within the Universe Story
Mary Evelyn Tucker
Nov. 12, 2014
Exploring Darwin's "Tangled Bank" - Evolution, God and Science in America Today
Kenneth Miller
Sept. 25, 2014
Between Intelligent Design and the New Atheism: Science and Religion at the Crossroads
Philip Clayton

2013-14: 

Happiness and the Good Life

March 27, 2014
Meaning of Life, Happiness, and the Pretty Good Life
Laura King
Feb. 20, 2014
Human Flourishing: Lessons from Comparative Philosophy and the Human Sciences
Owen Flanagan
Nov. 7, 2013
The Happiness That Matters
Daniel Haybron
Oct. 8, 2013
Sacred Scripture In Song
Performed by St. Norbert College Music Department
Sept. 26, 2013
Happiness in the Christian Life
Ellen Charry

2012-13: 

The Common Good

Feb. 28, 2013
Working for the Common Good: Do I Have to Leave My Job to Do It?
Dr. Michael J. Naughton
Jan. 31, 2013
Human Flourishing and the Common Good: Aquinas on Justice

 


Dr. Eleonore Stump
Oct. 9, 2012
Anam Cara: A Celebration of Celtic Sacred Music
Performed by the St. Norbert College Music Department
Sept. 6, 2012
Prophecy, Civility and the Common Good


Dr. Cathleen Kaveny

2011-12: Religious Pluralism in America
March 22, 2012
Truth as Practice: Alternative Conceptions of Religious Truth and the Problem of Religious Disagreement
Dr. Mara Brecht and Dr. Tanya Randle
Feb. 23, 2012
Fundraising, Youth Groups, and "Sushi" Muslims: The Formatting of Islam in America
Dr. Martyn Smith
Nov. 10, 2011
Religious Diversity – A Challenge to Political Philosophy and Democratic Politics
Dr. Robert Audi
Oct. 11, 2011
Musica del Cielo: Sacred Music of Spain and the New World
Performed by the St. Norbert College Music Department
Sept. 22, 2011
"Born This Way": The Political and Personal Challenges of American Religious Pluralism
Dr. Kathleen Flake
2010-11: Music – Expression and Revelation
March 24, 2011
"Down in Adoration Falling" - Music, the Sacred and Worship
Fr. Jan Michael Joncas
 Nov. 4, 2010
Modes of Revelation: Music as Symbol and Experience
Dr. Kathleen Higgins
 Oct. 12, 2010
An Evening of Norbertine Sacred Music
Performed by the St. Norbert College Music Department
2009-10: Women in a Special Place – Women and the Norbertine Liberal Arts Experience
April 8, 2010
We Were the Change: The Stories of Women From the First Coeducational Classes of St. Norbert College
Panel discussion of St. Norbert College women alumni
 Nov. 5, 2009
Jane Addams' Struggles with the Life of Art and the Art of Life
Charlene Haddock Seigfried
  Oct. 13, 2009
"Most Pleasing in Christ:" Premonstratensian Sisters in the Middle Ages
Shelley Wolbrink
2008-09: Sacred Spaces – Marking the Extra/Ordinary
 April 14, 2009
The Athenian Acropolis: In What Sense a Holy Rock?
Mary Beard
 March 26, 2009
Reflections on the (Im)Possibility of Virtuality as a Sacred Space
Lucas Introna
 Feb. 19, 2009
Shadowed Ground, Sacred Place: Reflections on Violence, Tragedy, Memorials and Public Commemorative Rituals
Kenneth Foote
 Nov. 13, 2008
Sacred Groves and the Diversity of Life
Sahotra Sarkar
 Oct. 7, 2008
Abbot Bernard H. Pennings (1861-1955): Revealing the Man Behind the Image
Jean van Stratum
 Sept. 25, 2008
The Sacred and the Secular at Machu Picchu, Peru
Richard L. Burger
2007-08: Living Responsibly in a Culture of Fear
April 10, 2008
Unmasking, Analyzing and Confronting a Culture of Fear: Terror of Mind and Spirit
Cheryl A. Kirk-Duggan, Ph.D.
March 12, 2008
Exorcising Political Spectres with the Aid of Marx, Sartre and Derrida
William L. McBride
 Feb. 28, 2008
An Ethic of Risk in a Culture of Fear
Scott Bader-Saye
Nov. 15, 2007
From Fright to Fight: How Fear Drives Us to Wage Wars on Everything
Pat McCormick
Oct. 25, 2007  
The Moral Vocabulary of Fear
Corey Robin
Oct. 9, 2007
Ordo caritatis: The Ordering of Love in the 12th Century
Bernard McGinn  
Sept. 20, 2007
Fear Rules: What is Distinctive About 21st Century Fear?
Frank Furedi
2006-07: Reconciliation, Truth, Solidarity and Dialogue in a Divided World
Sept. 7, 2006
Memory, Truth and Reconciliation
Miroslav Volf
Oct. 10, 2006
Augustine, the Canonical Tradition and the Liberal Arts
Carol Neel
Oct. 19, 2006
Human Solidarity in Justice, Truth and Dialogue: Reconciliation in a Divided World
Anselm K. Min
Feb. 15, 2007
Reconciliation as a Means to Overcoming Polarization
Robert Schreiter
March 13, 2007
Justice and the Voices of Women: Steps Toward Reconciliation
Susan Ross
April 12, 2007
The Land of Unlikeness: Explorations into Reconciliation
David Stevens
2005-06: Remembering for the Future – Narrative of Truthfulness and Hope
April 20, 2006
Truth in Memoirs
Kyoko Mori
March 23, 2006
Mi Dios: Latinas Stories of God
Ada Maria Isasi-Diaz
Feb. 16, 2006
How Does a Nation Confess its Sins? Memory, War and the Blood-Soaked Soil
Charles Pinches
Nov. 10, 2005
The Redemptive Self: Stories Americans Live By
Dan McAdams
Oct. 26, 2005
Narrating Pain: Mourning, Catharsis and Rebirth
Richard Kearney
Oct. 3, 2005
Emotions, Memory, Narrativity and "Bad Faith"
Robert Solomon
2004-05: God & Popular Culture – Explores the Images of the Divine
April 18, 2005
Waking Life
Darin Davis
Feb. 3, 2005
The Wisdom of American Political Life: Can it be Sustained?
David Solomon
Nov. 15, 2004
Jazz and Human Transformation
Tom Reynolds, Bruce Tychinski, Karlyn Crowley
Oct. 29, 2004
Sensorium – Art Exhibit and Reception
Fr. James Neilson, Donald Taylor, Wiliam Bohné, Brian Pirman
Oct. 19, 2004
Reading Homer, or: Everything I Need to Know About American Religion I Learned from The Simpsons
Eric Mazur
Oct. 4, 2004
Movies from the Dark Side: Cinematic Journeys to Depth
John Neary
Sept. 20, 2004
Finding God at the Airport Mall: New Intersections of Religion and Popular Culture
Kate McCarthy
2003-04: American Values - Ethics, Religion, and Citizenship
Feb. 12, 2004
Truth and Politics in America
Stanley Hauerwas
Oct. 16, 2003
One Nation Under Therapy
Christina Hoff Sommers
Sept. 17, 2003
Serving Two Sovereigns: When Law Commands One Thing and God Commands Another
Stephen Carter
2002-03: Culture, Education, and Understanding - The Challenge to Rise Above Conflict
April 10, 2003
Religious Pluralism and the New Globalization: Ethical Challenges
Rev. John Pawlikowski, O.S.M.
April 4, 2003
Killeen Chair Symposium - The Holocaust in American Culture: Past Appropriations and Future Remberance
John Roth, F. Burton Nelson, Victoria Barnett, Rev. John Pawlikowski, O.S.M.
March 6, 2003
Gender and War: Reflections on Recent Events
Iris Marion Young
Feb. 6, 2003
Working for Justice in a Divided World
David Hollenbach, S.J.
Nov. 14, 2002
Religious Diversity and Social Responsibility
Linda T. Zagzebski
Oct. 10, 2002
Peril and Promise of a Shrinking Planet
John B. Cobb, Jr.
Sept. 12, 2002
Jihad vs McWorld: Terrorism's Challenge to Democracy
Benjamin R. Barber
2001-02: Human Nature and The Arts
April 25, 2002
The Need for Art in a World of Mass Media
Robert Hughes
March 20, 2002
On Pictures and Reading Through a Glass Darkly
Patty Wickman
Feb. 20, 2002
Why Theatre Works
Alfred Uhry
Nov. 15, 2001
Being Human and the Arts: A Sacramental Reflection
Edward Farley
Oct. 10, 2001
Composing the Spirit: Composer as Steward of Infinity
Libby Larsen
Sept. 27, 2001
Art, Aesthetics, Experience, and Human Nature
Noel Carroll
2000-01: Moral Imagination - Shaping a More Humane Future
April 26, 2001
An Evening With John Updike - Readings from Current Work, with Commentary
John Updike
March 15, 2001
Moral Imagination and Earthkeeping: A Visual and Oral Report from the Field
Larry L. Rasmussen
Dec. 5, 2000
Politics and the Arts
Susan Sontag
Oct. 10, 2000
Peace in Our World is Everybody's Business
Betty Williams
Sept. 28, 2000
Imagining, Cherishing and Giving in the Abundance of the Earth
Stephen David Ross
1999-00: Millennial Visions
April 13, 2000
Apocalypse and Antichrist Toward the End of the First Millennium A.D.
Zacharias P. Thundy
March 23, 2000
The Apocalypse in Art: Bodies and Vision at the End of Time
Catherine E. Karkov
Feb. 17, 2000
Apocalypse Now: Fear and Hope at the Turn of the Millennium
Philip Lamy
Nov. 18, 1999
What If the World Will Never End
Peter C. Phan
Sept. 16, 1999
Apocalypticism and Christian Origins
John J. Collins and Adela Yarbro Collins
1998-99: Time and Transition
April 13, 1999
Norbertine Heritage: Inspiring or Expiring?
Xavier G. Colavechio, O. Praem.
March 18, 1999
Hold Fast to What is Good: Catholic Tradition and the Experience of Women
Mary Catherine Hilkert, O.P.
Feb. 25, 1999
Because of the Woman's Testimony...: Women and the Authorship of the Fourth Gospel
Sandra M. Schneiders, I.H.M.
Nov. 12, 1998
Theology in the Third Millennium: How We Got Here; Where We Are Going
J.J. Mueller, S.J.
Oct. 13, 1998
The Liberal Arts: In Defense of a Tradition That Should Need No Defense
Kenneth L. Woodward
Sept. 17, 1998
Continuity and Change in the Christian Tradition
Jaroslav Pelikan
1997-98: Cosmology and God
March 19, 1998
God's Creative Action in Our Evolving Universe
William R. Stoeger, S.J.
Jan. 29, 1998
Science Stumbles on Design
Michael J. Behe
Oct. 6, 1997
Cosmology from Alpha to Omega
Robert John Russell
Sept. 18, 1997
God and the Big Bang
Ian G. Barbour
1996-97: Medical Ethics
April 16, 1997
Health Care Economics and Health Care Ethics: Can They Be Reconciled?
Victor R. Fuchs
March 20, 1997
Euthanasia: A Theological Symposium
Lisa Sowle Cahill, John M. Stanley, Maura A. Ryan
Jan. 30, 1997
The New Genetics: Should We Do What We Can Do?
Mary Brody Mahowald
Nov. 7, 1996
Morality as Metaphor
Mark Johnson
Sept. 26, 1996
Euthanasia: A Philosophical Symposium
James Rachels, Victoria S. Wike, Daniel Wikler
1995-96 Lecture Series
April 30, 1996
"Preferential Options for the Poor" and Spirituality
Gustavo Guiterrez
April 11, 1996
Science as Social? - Yes and No
Susan Haack
March 28, 1996
The Passion and Death of Jesus: Issues Biblical, Historical, and Theological
Raymond E. Brown
March 19, 1996
Hannah Arendt: The Banality of Evil Reconsidered
Richard J. Bernstein
Feb. 15, 1996
Do We Need Ethical Principles?
Richard Rorty
Jan. 25, 1996
Genesis 2:2-3: Honoring Time and Rest in a Contemporary Christian Work Ethic
Christine Firer Hinze
Nov. 9, 1995
An Evolutionary Argument Against Naturalism
Alvin Plantinga
Sept. 14, 1995
Does Faith Need a Rational Foundation?
Avery Dulles, S.J.
1994-95: Faith and Reason
April 20, 1995
Christianity and the Plurality of Faiths
John Harwood Hick, Killeen Chair Resident Scholar
March 2, 1995
Reflections on Faith and Reason at Chartres - An Illustrated Lecture
Malcolm Miller
Feb. 27, 1995
A View from the Underside: The Legacy of Dietrich Bonhoeffer
Al Staggs
Feb. 9, 1995
The Unexpected Return of the Mystics in Contemporary Theology
David Tracy
Jan. 26, 1995
What's New With Job?
Dianne Bergant
Nov. 10, 1994
St. Norbert and the Impulse for Reform Castle, Town, and Wilderness: The World of St. Norbert
Constance B. Bouchard Converting the Clergy and Preaching to the People: The Mission of Norbert of Xanten
John Van Engen
Oct. 10, 1994
Evolution As A Christian Theme
Ernan McMullin
Sept. 28, 1994 

 

 

Disuniting of America
Arthur Schlesinger

 

 

Sept. 22, 1994
Questioning and Disputing Authority With St. Anselm of Canterbury
Marilyn McCord Adams
1993-94: Redirecting the Economy Toward a Just and Sustainable Future
May 4, 1994
Ecofeminism and Earth Healing
Rosemary Radford Ruether
March 24, 1994
Achieving Economic Development Consistent With Environmental Preservation
The Honorable Dan Quayle
Feb. 15, 1994
The Economics of a Sustainable Future
Jim MacNeill
Jan. 27, 1994
Ecofeminism Spiritualities: A Philosophical Look at Why They Matter
Karen Warren
Nov. 3, 1993
Capitalism and Christians
Arthur J. Jones
Sept. 30, 1993
Confronting the Economics-Ecology Dilemma
James A. Nash
1992-93: Story as the Quest for Meaning and Transcendence
April 14, 1993
Story as Truth
Madeleine L'Engle
March 25, 1993
Faith and Narrative: What Stories Can and Cannot Do
Reverend John J. Shea
Feb. 3, 1993
God in the Movies: Religion and Popular Culture
Father Andrew M. Greeley
Jan. 28, 1993
Nietzsche and Human Nature
Richard Schacht
Oct. 29, 1992
The Story as a Map of Meaning for the Modern World
Rabbi Chaim Potok
Oct. 1, 1992
Story and Place in the Religious Imagination
Belden C. Lane
1991-92: International Perspectives on the Philosophy of the Person
March 19, 1992
The Jewish-Catholic Dialogue After Vatican II: Perspectives and Prospects
Rabbi Marc H. Tanenbaum and The Most Reverend Rembert G. Weakland, O.S.B.
Feb. 13, 1992
The Grounds of Moral Rights
Carl P. Wellman, Killeen Chair Resident Scholar
Jan. 30, 1992
Schools of Thought in Late Medieval Universities
William J. Courtenay
Nov. 13, 1991
Islamic Perspectives of the Person
Yvonne Yazbeck Haddad
Oct. 28, 1991
Images of Fire: Poetry and the Zen of Primary Experience
David Whyte
Oct. 17, 1991
The Hindu Concept of the Self
A.L. Herman
Sept. 26, 1991
Japanese Buddhist Philosophy of the Person
Kenneth K. Inada
1990-91: U.S. Catholic Colleges - A Profile for the 1990s
April 9, 1991
Interfaith Dialogue and the World Community
Frederick J. Streng
March 19, 1991
Measuring the Moment: Is There a Future for Catholic Social Teaching?
M. Shawn Copeland, O.P.
Feb. 28, 1991
Economic Justice for Some
Sydney Tompson Brown, Killeen Chair Resident Scholar
Feb. 21, 1991
Vatican II Revisited: Protestant Reflections 25 Years Later
Robert McAfee Brown, Killeen Chair Resident Scholar
Feb. 7, 1991
Catholic Agenda for the 90s: The World's Challenge to Gospel Values
Monika K. Hellwig
Jan. 31, 1991
Killeen Chair Faculty Symposium: Advocacy in the Classroom
Nov. 26, 1990
The Achievement of Newman
Reverend Ian Ker
Oct. 21, 1990
The Rationale for Academic Freedom in Catholic Higher Education
Reverend Charles E. Curran
Sept. 27, 1990
Killeen Chair Symposium: Catholic Colleges in the 1990s
William M. Shea, Patricia Byrne, C.S.J., Ralph McInerny
1989-90: Nonviolence and Social Conflict
March 22, 1990
Ethical Relativism and International Justice
Richard T. De George, Killeen Chair Resident Scholar
Feb. 20, 1990
In the Footsteps of St. Augustine - A Memorial Lecture for Father Vincent Conway, O. Praem.
Mary T. Clark, R.S.C.J.
Jan. 23, 1990
Killeen Chair Faculty Symposium: What Difference Gender Difference?
Nov. 7, 1989
Waging Peace: An Agenda for the 1990's
William Sloane Coffin, Jr.
Nov. 6, 1989
Strategic Implications of Some Contemporary Nonviolent Struggles
Christopher Kruegler
1988-89: Moral Crisis in Church and Society
April 3, 1989
A.I.D.S. and Abortion: Toward a Radically Catholic Sexual Ethics
Denise Larnder Carmody
Feb. 23, 1989
Symbolic Defense: SDI in American Culture
Edward T. Linenthal
Jan. 24, 1989
The Challenge of Relativism
St. Norbert College Faculty
Nov. 16-17, 1988
Being Christian in a Revolutionary Time
John W. deGruchy and Geffrey B. Kelly
Oct. 6, 1988
How to Make People Moral
James P. Sterba Particular Communities and Public Problems
Robin W. Lovin
1987-88: Values in the U.S. Heritage - Conflict and Consensus
Feb. 18, 1988
In the Combat Zone over U.S. Values: The Vision of One America vs. The Vision of Many Americas
Martin E. Marty
Dec. 4, 1987
Leo Ornstein Festival - American Values and the Music of Leo Ornstein
Vivian Perlic, Suvero Ornstein, William Westney, Pro Arte Quartet
Oct. 8, 1987
Killeen Chair Symposium
John J. McDermott, Vine Deloria, Jr., Barbara Hilkert Andolsen, Rev. James Hennesey, S.J., Rosemary Skinner Keller, Preston N. Williams
1986-87: Human Nature After Darwin
April 8, 1987
Purpose and Value After Darwin
Edmund Pellegrino
Feb. 11-12, 1987
Artificial Intelligence
Larry Birnbaum and John Haugeland
Nov. 18-20, 1986
Freedom and Determination
David Barash and Neil Delaney
Oct. 24, 1986
The Recovery of Our Creatureliness
James M. Gustafson What's So Special About Being Human?
Willard Gaylin
1985-86: Catholic Social Teaching and the U.S. Economy
April 17, 1986
The U.S. Bishop's Pastoral Letter on the United States Economy: The International Agenda
Rev. J. Bryan Hehir
Feb. 18, 1986
The Possiblity of Change: Further Reflections of the Bishop's Pastoral Letter on Catholic Social Teaching and the U.S. Economy
Rosemary Haughton
Nov. 19, 1985
Feminization of Poverty
Maria Riley, O.P.
Oct. 24, 1985
Killeen Chair Symposium
The Most Reverend Rembert G. Weakland, O.S.B., Kenneth P. Jameson, Daniel Rush Finn, Paul J. Schierl
1984-85: A Christian Agenda for the Year 2001
April 15, 1985
The Family: A School of Character?
Stanley Hauerwas
March 14, 1984
Killeen Chair Symposium
Fr. Bernard Harring, C.S.S.R., Fr. Richard McBrien, Fr. Eugene LaVerdiere, S.S.S.