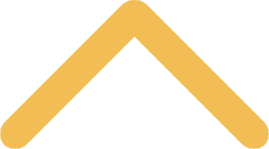 About Abbot Sylvester Michael Killeen, O. Praem.
The Beginning of His Journey
Sylvester Killeen was born in Rice Lake, Wis., in 1905. After graduating from St. Norbert High School and a year at the college, he joined the Norbertine Order in 1925 and was solemnly professed in 1930. After receiving his bachelor's degree from St. Norbert College in 1927, he began teaching there, and after ordination, assisted at St. Willebrord Parish in Green Bay. In 1932, he was appointed manager of the Columbus Club in Green Bay, and in 1935 began graduate work at Catholic University, where he earned his master's degree in 1935. He earned his doctorate in philosophy in 1939.
His Career
With the opening of Central Catholic in 1941, Killeen was appointed the first principal. During 1946-47, he was president of the Green Bay Rotary. With age advancing and the workload increasing for Abbot Pennings, Killeen was elected co-adjutor abbot in 1947, with the right of succession. With the death of Abbot Pennings in 1955, Killeen became the second abbot of St. Norbert Abbey, and, the following year, broke ground for the new abbey, which was formally dedicated in 1959.

In 1967, Abbot Killeen was named chancellor of the college, and in 1969, was given an honorary law degree. Though elected abbot 'for life' and still in good health, Abbot Killeen resigned the post in 1970, at the age of 65.
After Retirement
A whole series of new jobs and awards awaited him. He was appointed to the college board of trustees in 1970, and to the advisory board of the Diocesan newspaper, "The Spirit," in 1971. That same year, he was initiated into the Alpha Gamma chapter of the Delta Epsilon Sigma national scholastic honor society, and became a member of the advisory board of the Diocesan Academy of Religion. In 1978, he received the Alma Mater award from St. Norbert College, and the Premontre Board of Education Annual Award was established in his name. In 1981, the alumni of Central Catholic presented him with the Annual Alumni Award and that same year; he was named Titular Abbot of Holy Trinity Abbey, Lock Ce, in Ireland, as well as the Paul Harris Fellow of Rotary International.

Worn out by the ravages of age and failing memory, Abbot Killeen, the dedicated, mild mannered, charitable haiku poet and builder of the new St. Norbert Abbey, surrendered himself to the Lord on Dec. 8, 2000, at the age of 95. "Illum crescere, me minui," (May He increase and I decrease) was truly prophetic of his ministry as abbot.