---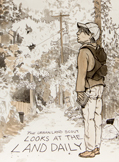 Land Scouts
A grassroots movement that arrived in Wisconsin with a new faculty member bears her stamp: that of a young artist concerned with the ways even city dwellers are called to care for and appreciate the land.
---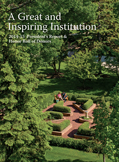 President's Report
The magnificently generous response to Campaign St. Norbert: Full Ahead is making an even greater future possible for St. Norbert College. "It is an incredible privilege to be the president of this great and inspiring institution," says
President Tom Kunkel
.
---