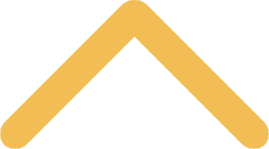 Find the Leader in You
At St. Norbert, you'll find there is more to college life than just attending classes. With more than 100 clubs and organizations on campus, a ton of local shops and restaurants, and a calendar packed with performances, lectures, social and athletic events, our world is yours for the taking.

It's Your Place to Live and Learn
We are a four-year residential campus, which means most students live on campus all four years. There are 16 campus-living options, including residence halls, townhouses, apartment-style suites, college houses and themed housing for students with similar interests. You might reside in living areas dedicated to service-learning, the Honors Program or global communities. No matter which place you end up calling home, you'll discover extreme community — that perfect combination of living, learning, working and playing together that is so unique to the St. Norbert experience.
Good Eats!
In case you haven't heard, our campus dining is exceptional. Enjoy all-you-care-to-eat buffet-style dining at Ruth's Marketplace, grab an after-hours basket of goodness at Dale's Sports Lounge, craft the perfect panini at Phil's Grill in the campus center or grab a latte at Ed's Coffee Shop in the Mulva Library. All our eateries offer a variety of vegetarian, low-calorie, low-fat and gluten-free menu choices. Through our NetNutrition platform, you can easily see nutrition and allergen information for our menu items.

There's More to Explore
We've only scratched the surface here. Discover more about life at St. Norbert by exploring these other areas of campus life: