Call and Response: Education, Vocation and Meeting the Needs of the World
At this year's annual conference of the Association for Student Affairs at Catholic Colleges and Universities, the organization's Young Alumni Award went to Rachelle Barina '09.
In her current role as the system director of ethics and formation at SSM Health, Barina oversees ethics and pastoral care across SSM entities in Missouri, Wisconsin, Oklahoma, and Illinois. She also collaborates on the development of executive and employee formation to ensure that the values and core commitments of the organization are integrated into daily affairs. After graduating from St. Norbert College, Barina completed her masters of theological studies at Vanderbilt and her Ph.D. in health care ethics at Saint Louis University. 

Speaking here with our contributor Paul Nicolaus '05, Barina reflects on the connections between Catholic education and professional life.

Did you detect a connection between faith and education while at SNC?  
The Catholic tradition has a very academic element, and so I think that for me a lot of the academic exploration was really a theological exercise. Much of what I was learning about and studying were really matters that had profound implications for meaning in a broad sense, so yeah, I did sense a connection and I do sense a connection now. 

Were your professional goals shaped by this dynamic?
What I really got from the theological dimension of St. Norbert was encouragement to think about what needs in the world exist and what you can do professionally in response to them. My theological commitments don't just change my professional choices; they direct them. Ultimately I'm making the career choices that I am because I want to participate in a ministry of the church that is serving to promote various social goods and personal goods for people. 

What are today's students up against as they explore career options? 
In general, people are being pushed earlier and earlier to define what they want to do, and who they want to be, and what their career path will be ... I think it's a benefit to discern over years what it is that you really want to do professionally. 

What sort of setting could help foster this?
An environment where students are awakened to the needs of the world and encouraged to discern over time how it is that they can best use their gifts to find a professional path that is meaningful and fulfilling to them and positive for the world.

In what ways can the Catholic church grow?
Given the current state of the world, I think the greatest opportunity for the church is to speak on behalf of marginalized people to promote structures of justice to ensure that we improve our efforts to care for creation. Those are the center of my personal commitments, my spirituality, my faith. I think I developed those in college, I think I developed those at St. Norbert and beyond, and ultimately I think that those are places that the church is called to.

How can young alumni help?
Young alumni should find things that they're passionate about and pursue them with the church to promote and extend the work that people are already doing.


---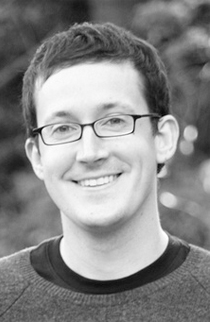 About Our Contributor
Paul Nicolaus '05
 majored in English with a concentration in creative writing, and went on to earn an M.A. in English from the University of Wisconsin Oshkosh. Nicolaus, who has worked as a college communications instructor and writing center director, now partners with creative firms, businesses, organizations, trade publications, magazines, and newspapers across the country to meet wide-ranging content needs. He is a regular contributor to this magazine.
Nicolaus says, "When I'm not in the midst of weaving a story you might find me doubling as a human jungle gym for my kids or greeting Mother Nature by foot, bike, canoe, ski, or snowshoe in Wisconsin's beautiful Northwoods."
Nov. 14, 2016