In Case You Missed It/Spring Into Summer
The stories just keep coming at St. Norbert College. Here's a roundup of just a few of the items we've shared via social media, websites or in other publications since our last issue.

Spring into summer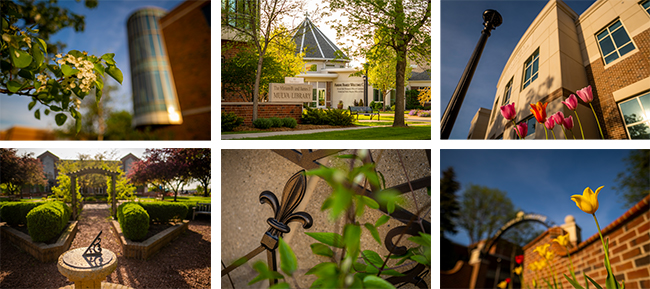 Campus may have been strangely empty as the spring semester came to an end but our photographer Corey Wilson did not miss the opportunity to capture its seasonal beauty. Our gallery will take you back in an instant.

A very St. Norbert ending to a very different semester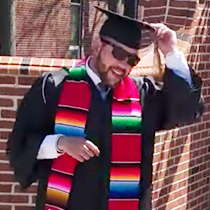 We couldn't do Commencement as usual (yet – we'll be celebrating with the Class of 2020 in due course). But how about a handoff video celebration as our new grads tried on their caps and gowns? (We mailed their academic apparel to their homes in a surprise package filled with St. Norbert goodies to celebrate with, plus a complimentary copy of Man on Fire, the biography of Norbert of Xanten by President Emeritus Tom Kunkel. The Class of 2020 is the last class to have known Kunkel as their president.) Grads celebrated by donning their academicals, planting "SNC Grad" yard signs, marking the occasion at home with their friends and families and creating this light-hearted virtual celebration. 
We couldn't mark Exam Week with Faculty Flapjacks & Finals as usual. But how about Professors, Pancakes and Pandemic?

We couldn't say goodbye to President Brian Bruess '90 in person – but he shared this video send-off instead.
We couldn't make fall-semester plans in person – but we made them anyhow. We're looking forward to seeing faculty, staff and students back on campus for an in-person fall semester.

We stayed SNC strong! While we've been teaching, working and studying at a physical distance, our community stays strong and we've found new ways to sustain our sense of community. Here's Derek Elkins (Emmaus Center) in his episode of SNC Strong: Communio Through COVID-19, an occasional series in our internal newsletter.

We're forever SNC!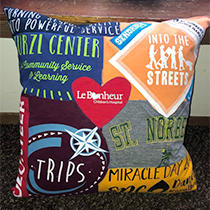 We launched #foreverSNC, a new way of collecting and sharing all the ways we celebrate our life together at St. Norbert. Check out this blog-format meeting space designed to provide "one accessible spot for sharing, engaging, learning, inviting and uplifting – for revealing how departments, areas or individuals are expressing communio as we mindfully navigate facing this challenging time."
#foreverSNC was born out of a working group of staff and faculty from across areas and departments that was formed with a singular charge: to intentionally build community during a time of social distancing and uncertainty. The working group says, "No matter the challenges, we will always and forever be one community, united in our mission to love one another."
We're forever SNC!

June 24, 2020