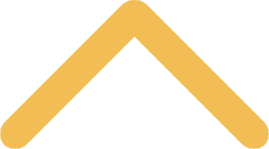 "Man on Fire: The Life and Spirit of Norbert of Xanten"
Norbert of Xanten (c.1075-1134) was a key figure in Church history and the founder of a religious order that, 900 years on, remains vital around the globe. Yet the remarkable story of this headstrong reformer has seldom been written in English, or in a manner intended for a mainstream audience. This compact, highly readable biography remedies that. 

"Man on Fire: The Life and Spirit of Norbert of Xanten"
By Thomas Kunkel
Illustrated by Brother Martin Erspamer, O.S.B.
ISBN: 978-0-9851080-8-3

List price: $13.95
Publication date: May 12, 2019
Published by St. Norbert College Press in association with the Center for Norbertine Studies

About the Book
Norbert of Xanten lived in the late 11th and early 12th centuries, and he was an early and headstrong Church reformer. He was also a nobleman, a courtier, a priest, an ascetic, an itinerant preacher, an archbishop, a defender of papal authority and of the sacrament of the Eucharist, a legendary peacemaker, and an exemplar of the apostolic way of life. In addition, in the remote woods of northeast France, Norbert would found one of the great clerical orders of the Church — one that has endured, despite wars, plagues, famines, the Protestant Reformation, Napoleonic suppression, Nazism, fascism, communism and Church politics, through nine long centuries to our present time.

Put another way, Norbert led one of the most remarkable lives of saints before or since.

Still, few American Catholics know St. Norbert nor the order he established in Prémontré – an order of canons regular still active and relevant 900 years later. This lack of familiarity owes primarily to the fact that for most of their history the Norbertines operated almost exclusively in Europe and have had a much smaller footprint in North America than their Jesuit, Benedictine, Franciscan or Dominican counterparts. Beyond that, most of what has been written about Norbert over the years has come from Europe, in languages infrequently rendered into English. And even when it was translated, his story was seldom told in a contemporary style. This concise biography remedies that in an engaging and moving way.
Copies are available at the bookstore on campus or through amazon.com. 

Critical Response
"It is not often that one reads a biography of a saint who lived over 900 years ago and can find relevance and inspiration on every page. Tom Kunkel's latest work, 'Man on Fire,' could just as easily be titled 'Man for All Ages.' From the very first page I knew this is a book I will recommend to anyone who has an interest in saints, miracles, demons, and legends. But even more striking than accounts of three assassination attempts, the founding of an international congregation, and the backdrop of a Church in crisis, is the way the author brings to a life a man who did not fit into any mold. ..."

– Mary Meehan, Interim President, Seton Hall University