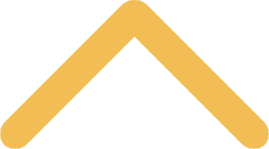 "Man on Fire": Resources for Further Study
The life of Norbert of Xanten has inspired many followers, and Man on Fire: The Life and Spirit of Norbert of Xanten is the latest in a series of thoughtful works to examine the life of the saint. Many of those earlier books, though, are now out of print or published only in languages other than English, so this new biography by Thomas Kunkel is to be welcomed by scholars, students and people of faith alike. 

All the resources on this page and many more are available at the Center for Norbertine Studies at St. Norbert College.

Further Reading
The Center for Norbertine Studies offers a research portal for those interested in the history and spirituality of the Premonstratensians. The site offers online resources that are useful for research, as well as various documents relevant to the history of the Premonstratensian order.
Sources for "Man on Fire"
In "Man on Fire," Thomas Kunkel references a pair of connected biographies produced by Norbert of Xanten's Premonstratensian followers within a few decades of their founder's death in 1134. These are Vita Norberti A (or Vita A) and Vita Norberti B (Vita B): "The order's scholars believe Vita A was written first and apparently came from Norbert's German colleagues. Vita B, which came a decade or two later, seems written from the perspective of the French Norbertines. It tracks closely with the Vita A narrative but is considerably longer, its authors having fleshed out the original biographical sketch with more scriptural citations, moralizing anecdotes and commentary." 
Kunkel shares his gratitude to the Right Rev. Benjamin Mackin, abbot of St. Norbert Abbey 1982-1994, for sharing his insightful treatise on Norbert's life and work. Kunkel further alludes to work by the Rev. Dominique-Marie Dauzet, a Norbertine writer and historian And, in his list of sources, Kunkel goes on to supply this useful bibliography: 
Antry, Theodore J., and Carol Neel, editors. Norbert and Early Norbertine Spirituality. Mahwah, New Jersey, Paulist, 2007.
Ardura, Bernard. The Order of Prémontré: History and Spirituality. Translated by Edward Hagman. De Pere, Wisconsin, Paisa, 1995.
Campbell, Hamish. Saint Norbert: Founder of the Order of Prémontré, Apostle of Peace. Published by the Norbertine community of Storrington, England, 1984.
Cushing, Kathleen G. Reform and the Papacy in the Eleventh Century: Spirituality and Social Change. Manchester, Manchester University Press, 2005.
Fried, Johannes. The Middle Ages. Translated by Peter Lewis. Cambridge, Massachusetts, Belknap/Harvard, 2015.
Grauwen, Wilfried. Norbert, Archbishop of Magdeburg. Brussels, Academie, 1978. (Note: This has been published in several languages, but not in English. An unpublished English translation is available at the Center for Norbertine Studies.)
Kirkfleet, Cornelius James. History of Saint Norbert: Founder of the Norbertine Order, Apostle of the Blessed Sacrament, Archbishop of Magdeburg. St. Louis, B. Herder, 1916.
Louthan, Howard. Converting Bohemia: Force and Persuasion in the Catholic Reformation. Cambridge, England, Cambridge University Press, 2009.
Melville, Gert. The World of Medieval Monasticism: Its History and Forms of Life. Dubuque, Iowa, Cistercian, 2016.
Petit, Francois. Spirituality of the Premonstratensians: The Twelfth and Thirteenth Centuries. Edited by Carol Neel, translated by Victor Szczurek. Collegeville, Minnesota, Liturgical Press, 2011.
Saint Norbert Abbey. Untitled history of St. Norbert Abbey and St. Norbert College. Published by St. Norbert Abbey, De Pere, Wisconsin, 1936.
suor Santa, Dino. The Spirituality of St. Norbert of Xanten. Translated by Edward C. Stibili. A privately published English-language version (1959) is available at the Center for Norbertine Studies.
Toynbee, Arnold J. A Study of History (abridged). New York, Oxford, 1946. Vanasse, Roman R., ed. Reclaiming Our Norbertine Heritage. Published by St. Norbert Abbey, De Pere, Wisconsin, 1995.
Van den Hurk, A. W. Norbert of Gennep and His Order. Translated by W. J. Smeets and R. Pasensie. Averbode, Belgium, Altiora-Averbode, 1984.


St. Norbert: The Man, the Movement, the MOOC
"Man on Fire" author Tom Kunkel with the Rev. Andrew Ciferni, a Norbertine of Daylesford Abbey, offered this six-part MOOC (Massive Open Online Course) enjoyed by students around the world since its debut in 2016.