With an MBA in Her Sights, She's Virtually There!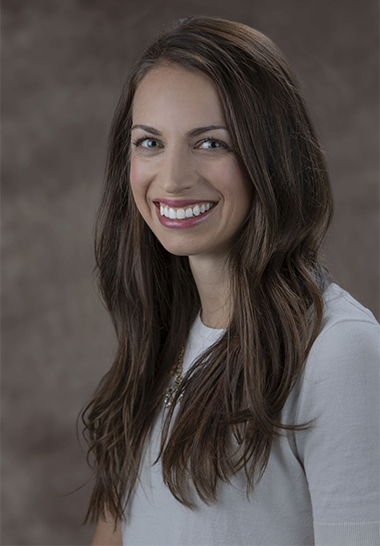 The dust had barely settled on the staff's decision to shift operations of the Donald J. Schneider School of Business & Economics to a safer-at-home model when Neelie Gorbette contacted Brenda Busch '93 M.L.S. '13 about the possibility of scheduling a virtual meeting to talk about the school's MBA program.

Busch had met with a number of program candidates over the past five years in her role as the associate director of graduate recruitment. However, those meetings typically took place in person either on campus or at a local coffee shop of the interested party's choice.
In light of the coronavirus situation that had just broken, mid-March, Gorbette asked in the website's contact form whether a virtual chat might be possible.

"We had always provided options for candidates to connect with me to learn more about the program," Busch explains. "We had never done anything virtually before. We were making content changes to the website at that time, but we still had not changed this 'coffee chat' space. We hadn't even changed the form to obviously reflect a virtual coffee chat, and Neelie was already connecting with me and saying, 'I want to do a coffee chat. Can we do it virtually?'

"This contributes to what I have admired about Neelie [throughout] this whole process, and that is her determination to do this. She took the initiative to say, 'I want to learn more about your program. I want to do it now. Can we do it virtually?' So many of us were concerned no one would be researching these types of development opportunities right now because there was such a spirit of worry."
As it turned out, Busch discovered that an MBA had been a goal on the horizon for Gorbette for some time – and this candidate wasn't about to let a mere pandemic make her hit the Pause button. In fact, with life generally quieter during Safer at Home and schedules simplified, this looked like a fine time to jump in. 

The two women met for their initial virtual chat just days after the safer-at-home orders went into effect. The combination of an interested candidate in Gorbette and Busch's naturally warm personality made for a very comfortable chat despite the virtual setting.

"Brenda is amazing. She did a phenomenal job transitioning into the virtual world," Gorbette says. "She made me feel really welcome. The conversation was so personable and warm despite being in a virtual chat. She really set the tone for what I envisioned the whole MBA experience to be at St. Norbert College."

Busch earned her own master's degree – a master's in liberal studies – from the college in 2013. 

Gorbette was well-acquainted with the college after taking two SNC courses to complete her bachelor's degree from the University of Wisconsin-Madison's business school. Then, four of her coworkers at Cellcom, the regional wireless-service provider based in De Pere, had either earned their MBAs through the Schneider School or were in the process of doing so.

"I asked questions of my coworkers who had completed or were currently pursuing their MBAs at St. Norbert," Gorbette says. "They spoke highly of St. Norbert College, the curriculum offered and the personnel at the college. Everything was really a positive experience for all of my colleagues that it just seemed like a no-brainer."

The local aspect of the Schneider School was a major attraction, Gorbette says, along with opportunities to gather with peers when conditions permit. She is used to juggling multiple responsibilities as the mother of two boys, ages 6 and 3, and the fact she has real-world experience under her belt is a plus in terms of qualifying for admission.

"Candidates need to have a minimum of two to three years of experience," notes Busch. "We want some of that real-life experience. There are parallels between what they're learning and how to apply it. I have admiration for our students' ability to juggle careers, families, children, volunteering. It's interesting to watch how they do it."

Gorbette began her first course this week and expects to complete the program in two or three years.

Keeping good company
Leaders and employees at Cellcom, the De Pere-based regional wireless service provider, are big fans of the Schneider School MBA program and sing its praises at every opportunity. Gorbette, who works in Cellcom's marketing department as a senior product manager, says she heard nothing but support for the endeavor.

"I am so blessed for the organization I work at," says Gorbette. "Cellcom puts a really strong emphasis on education. My manager has been a role model, and he values further education. He has an MBA and encourages team members to pursue that as well. I believe having an MBA will help me become a better leader, and I think it provides more knowledge across all channels of business operations."

Other Cellcom employees who have earned their MBA or are current MBA students at the Schneider School include:
Nic Beining MBA '17, director of product management
Brighid Riordan MBA '20, chief innovation officer/VP of emerging services and public affairs
Scott Bunkelman '99 (current MBA student), senior logistics and network optimization manager
Jodi Delahaut (current MBA student), senior marketing communications manager


June 24, 2020