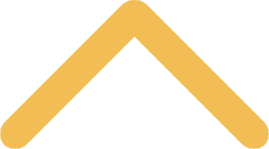 The Norman and Louis Miller Lecture in Public Understanding
These lectures are free and open to the public. 
"Norbert of Xanten: The Enduring Relevance of a 950-Year-Old Peacemaker"
Spring Miller Lecture with Tom Kunkel

Thurs April 8, 2021, at 7 p.m.
Walter Theatre, Abbot Pennings Hall of Fine Arts

Thomas Kunkel

 is an author, journalist, educator and president emeritus of St. Norbert College in De Pere, Wisconsin. Kunkel earned his B.A. in political science at the University of Evansville in 1977 and his master's degree in humanities from there in 1979.

He spent much of his early career in the newspaper industry, and from 1997 to 2000 he served as editor and director of the Project on the State of the American Newspaper. From 2000 to 2008, Kunkel was dean of the Philip Merrill College of Journalism and president of the American Journalism Review at the University of Maryland. He took the helm at St. Norbert College in 2008, leading the Catholic, Norbertine liberal arts college until his retirement in 2017.

Kunkel has authored or edited seven books, including "Enormous Prayers: A Journey into the Priesthood" (1998) and "Genius in Disguise: Harold Ross of The New Yorker" (1995). His last book, "Man in Profile: Joseph Mitchell of The New Yorker," was published in 2015.


Noting that the Miller Lecture promotes "unity, communication and tolerance among different cultures, religions, ethnicities and traditions," Kunkel notes, "that is a a good definition of what Norbert was trying to do in his time, and we need those kinds of outreach and peacemaking more than ever today."
For more information on the the Norman and Louis Miller Lecture in Public Understanding, please contact the Norman Miller Center for Peace, Justice and Public Understanding at 
nmc@snc.edu
 or call our office at 920-403-3881.