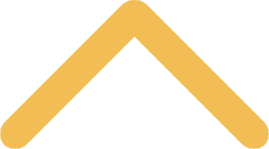 The Norman and Louis Miller Lecture in Public Understanding
These lectures are free and open to the public. 
Nadine Strossen
John Marshall II Professor of Law
New York Law School

Fall Miller Lecture

"How Should We Resist Hate? Free Speech vs. Censorship"

Tuesday, Oct. 5, 2021
7 p.m. Public Lecture Virtual Program via Zoom
Registration Link

Nadine's presentation will explain why the grand goals of the Miller Lecture – "celebrating human dignity and encouraging better understanding between people" – are best promoted by freedom of speech, even for hateful, extremist, and false speech.  Although calls to censor such speech are well-intentioned, experience demonstrates that censorship inevitably is at best ineffective, and at worst counterproductive, in advancing these important goals.  She will dispel several common  misunderstandings about free speech law that undermine support for it.  She will also discuss the many non-censorial measures that are more constructive in promoting individual dignity and intergroup understanding. She is especially looking forward to the audience Q&A session, because she is eager to answer as many questions and comments as possible that audience members may have about any free speech issues.

Leymah Gbowee
2011 Nobel Peace Laureate
Liberian peace activist, social worker and women's rights advocate
Founder and President of the Gbowee Peace Foundation Africa

 Spring Miller Lecture

"Mighty Be Our Powers: Investing in the Next Generation of Peacebuilders"

April 12, 2022  
5:15 p.m. Invitation Only Reception Michels Ballroom-Michels Commons, St. Norbert College

7 p.m. Public Lecture Walter Theatre-Abbot Pennings Hall of Fine Arts, St. Norbert College

The public lecture is free and open to the public, no tickets needed.

In her lecture, Leymah Gbowee will share how she forged an interfaith coalition of women to end Liberia's civil war, the journey since receiving the Nobel Peace Prize ten years ago, and her hopes for the future ahead.
For more information on the the Norman and Louis Miller Lecture in Public Understanding, please contact the Norman Miller Center for Peace, Justice and Public Understanding at 
nmc@snc.edu
 or call our office at 920-403-3881.