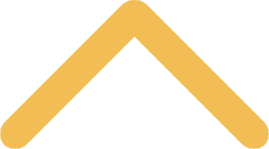 About the Norman Miller Center
History
Norbert of Xanten was known as a peacemaker, one who brought enemies together by inviting them to share together in the Eucharist. In the spirit of St. Norbert, the college sought in the mid-1990's to make more explicit its commitment to justice and human dignity. A group of faculty members, staff, and students began planning for a peace and justice center in 1997. When their vision was funded by a grant from the Norbertines of St. Norbert Abbey, the Peace and Justice Center became a reality. It opened in 1998, the centennial year of St. Norbert College. 
Norman Miller dedicated his life to bringing people together in peace. As a student at Northwestern University in the early 1940s, Norman traveled to Washington, D.C., and met with Supreme Court justices Louis Brandeis and Felix Frankfurter to seek their support for Better Understanding Week, a symposium on discrimination. Two decades later, inspired by a conversation with Vince Lombardi, Norman helped to organize a volunteer commission that played a critical role in passing open housing legislation in Wisconsin. In 1993, the Miller family established the Norman and Louis Miller Lecture in Public Understanding at St. Norbert College to educate future leaders and promote unity and communication among different cultures and religions. In 2012, Shirlyn Miller honored her husband's enduring legacy by endowing the St. Norbert College Peace and Justice Center, which was renamed the Norman Miller Center for Peace, Justice and Public Understanding.
The Function of the Norman Miller Center for Peace, Justice and Public Understanding
Catholic social teaching and our Norbertine heritage inspire us to be advocates for the common good and builders of sustainable peace. Paul VI said, "If you want peace, work for justice." More recently, Benedict XVI wrote, "The more we strive to secure a common good corresponding to the real needs of our neighbors, the more effectively we love them. Every Christian is called to practice this charity, in a manner corresponding to his [or her] vocation and according to the degree of influence he [or she] wields in the polis."
The Norman Miller Center for Peace, Justice and Public Understanding seeks to fulfill this calling. Through curricular and co-curricular programs, we partner with all academic disciplines in cultivating awareness, compassion and commitment to justice and the building of sustainable peace. We seek peace in the broadest sense as shalom, and we pursue justice not as revenge, but as the establishment of what is right.  

Informed action depends on understanding. As part of St. Norbert College's Division of Academic Affairs, the Norman Miller Center provides resources and opportunities for the St. Norbert College community and others to discuss, understand and partner for change in some of the most complex issues of our time. Our curricular and co-curricular programs help prepare students to engage with issues of peace and justice both locally and globally with clarity and charity.

While promoting interfaith understanding as essential to our mission, we are particularly mindful of the Catholic intellectual tradition and Catholic Social Teaching as we cultivate among students the understanding, experience, and passion through which they may engage their communities effectively as agents of positive change in the world. We also maintain the emphasis on peacebuilding and human dignity seen in the life of Norbert of Xanten and the ongoing Norbertine tradition, extending the ideal of communio toward our far neighbors and remaining vigilant on behalf of the common good.