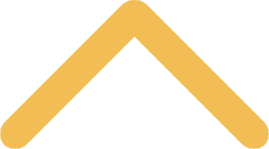 Where Can I Vote?
To be eligible to vote in an election, you must be a U.S. citizen and 18 years of age on or before Election Day. To be eligible to vote in Wisconsin, you must also have resided in Wisconsin for at least 28 consecutive days before the election. Being a full-time student at SNC fulfills this requirement, so all students who are eligible voters can vote here in De Pere.

Student Voting Options
All students who are eligible voters can register to vote in De Pere and vote at the polling place (600 Grant St.) on Election Day, April 6. 

Registering for the 2021 General Election
Register at the Wisconsin polling place on Election Day
Wisconsin is one of the few states that allows eligible citizens to register at the polling place on Election Day. If you choose to vote in De Pere or your home precinct in Wisconsin on April 6, you have the option of registering at the polling station. Be sure to bring with you a photo ID that meets state requirements (see below).

Voting in the 2021 General Election
Vote at your local polling place on April 6
Here at the college, our polling site is the De Pere Community Center at 600 Grant St. The polls will be open from 7 a.m. to 8 p.m. Remember your ID (see below) and, if you live off campus, a proof of residence, such as a utility bill with your name and local address. (If you live on campus, the City Clerk will already have your proof of residence.)

Please note: Wisconsin is one of several states that requires photo identification for voting: 
Wisconsin residents must present at the polls one of the following: a Wisconsin driver's license, Wisconsin state ID, U.S. passport (can be expired after Nov. 6, 2018), U.S. Uniformed Services card, tribal ID or Certificate of Naturalization. See a more complete list at

 

https://elections.wi.gov/node/3609.
If you are a U.S. citizen, but you do not have one of these forms of identification, you can obtain a special St. Norbert College ID that will suffice for voting. Stop by Campus Card Services in Michels Commons to obtain a free special SNC ID. 
Remember, your regular student ID or an out of state driver's license/state ID will

 

not

 

be accepted for voting purposes in Wisconsin.