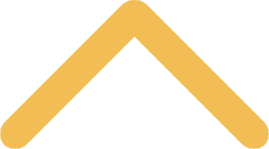 Voting Information
What Do I Need in Order to Vote?

Photo ID
To vote in Wisconsin, one must present a valid form of identification. 
Wisconsin residents must present one of the following: a Wisconsin driver's license, Wisconsin state ID, U.S. passport (can be expired), U.S. Uniformed Services card, tribal ID or Certificate of Naturalization. These forms of identification are meant to verify that you are a U.S. citizen.
If you are a U.S. citizen, but not a resident of Wisconsin, you are still able to vote using your passport (can be expired) or a special St. Norbert College ID. There is no address change needed. Stop by Campus Card Services in Michels Commons to obtain a free special SNC ID. Note: your regular student ID or an out of state driver's license/state ID will not be accepted for voting purposes in Wisconsin.
Eligibility
To be eligible to vote in an election, you must be a U.S. resident and 18 years of age on or before Election Day. To be eligible to vote in Wisconsin, you must also have resided in Wisconsin for at least 28 consecutive days before an election. If you are an out of state St. Norbert College student and will not be voting in your home state, you are able to vote in Wisconsin, but you may need to obtain an acceptable photo ID. See information above about the special SNC photo ID available from Campus Card Services.

Registering
To check if you are already registered for voting: myvote.wi.gov.

If you are a first time voter, you are able to register at Campus Card until October 20th during regular business hours. Otherwise, you can also register at the City Clerk's office or on Election Day at the polling place. If registering at the polls on Election Day, allow for an extra 20-30 minutes. Bring your valid photo ID (see above). The poll workers will have already been supplied with evidence of your enrollment and (for those who live on campus) your residence at SNC. If you live off campus, bring a utility bill or lease as proof of your address when you register.

Address for registering (not voting) at City Clerk's Office:
335 S. Broadway Street, De Pere, WI 54115

Where Do I Vote?
Those living on campus will vote at the De Pere Community Center on 600 Grant St. in De Pere. If you are living off campus, check myvote.wi.gov to confirm your polling place.

Absentee Voting
For questions about absentee ballots, please contact someone in the list below or contact your local (hometown) city clerk's office.

Overseas Voting
For information regarding voting when studying abroad (overseas) please visit the State Department website.

Who can I contact about voting?

Shana D. Ledvina, current City Clerk of De Pere
sledvina@mail.de-pere.org
920-339-4050

Robert Pyne, senior director for community engagement at St. Norbert College
robert.pyne@snc.edu 
920-403-3978 (Norman Miller Center)