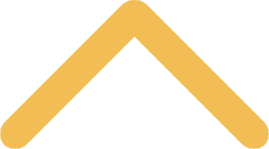 Media Relations
Our media team helps reporters with information, news of the college and ready access to our expert sources.
Media Policy for Interviews 
We ask that all media wishing to interview or interact with members of the St. Norbert College community first contact our office of communications. Our media team will be glad to meet your needs. Contact Mike Counter at 920-403-3089 or mike.counter@snc.edu

Photo and Graphic Requests
For photos of the St. Norbert College campus and community, contact Mike Counter in the office of communications. Mike can be reached at 920-403-3089 or mike.counter@snc.edu.

For the college logo or other identity graphics, or maps of the college, complete a Request for Identity Graphics. For further information, contact Nick Patton in the office of communications at 920-403-3504 or nick.patton@snc.edu

Experts and Speakers 
St. Norbert College is nationally known for the level of expertise and media experience among its faculty and professional staff. They are sought after by local, regional and national media outlets on a daily basis. The office of communications can help provide expert, quotable resources for the media in a wide variety of topic areas. 

We can also help coordinate subject-area experts for speaking engagements. For more information on finding experts and speakers, contact Mike Counter at 920-403-3089 or mike.counter@snc.edu.

Strategic Research Institute
The St. Norbert College Strategic Research Institute is one of the Midwest's most respected sources of data-driven insight. For businesses and nonprofits throughout the region, the institute provides the means to make strategically sound decisions on fundamental questions of opportunity, direction and growth.

Visit the SRI website for a complete list of services and examples of project experience. You can also contact the SRI at 920-403-3247, toll-free at 877-214-7183, or by email at sri@snc.edu.