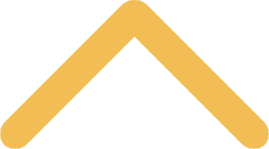 Support the Parish Financially
St. Norbert College Parish is a vibrant, active and amazing church because "it's not about the steeple, it's about the people" and their relationship with God and their sisters and brothers throughout the world. We strive to be a parish where we welcome all. As a tithing parish, (Proverbs 3: 9-10) we strive to give more than 10 percent of our parish revenue to Outreach programs. We form our parish community through our Worship and faith formation programming.

All of this takes time, talent and treasure. If you are financially able, we are asking you to pray, reflect and consider contributing to the support of our parish mission. 

Ways to Give
We encourage our members to make an annual pledge so we can budget effectively. There are a variety of ways to give to the parish:
ACH: Automated clearing house payments are the lowest cost sustainable approach to giving. Contact 1-

877-316-0260

for customer support. (When using this site please login to your account if you have one created)
Credit Card: Paying with a credit or debit card is a higher cost approach as the parish pays a 4 percent user fee and transaction fee, however, we prefer this over envelopes because the credit card process is consistent and reliable when set up on a monthly or annual automatic withdrawal. 

Contact 1-877-316-0260 for customer support.

Cash or Check Envelopes: If you would like to pay with cash or a check, you can seal them in envelopes. Contact parish@snc.edu to get signed up for personalized envelopes if you are uncomfortable with the electronic giving approaches outlined above, or consider taking a generic envelope from church.
Third Party Payment Processes: You can make third party auto transfers through the mail to: St Norbert College Parish, 100 Grant Street 15-MB, De Pere, WI 54115. You can also have stock or investment funds transferred by contacting the parish office at 920-403-3010 or parish@snc.edu.
Payroll Deduction: St. Norbert College faculty or staff can set up a giving amount to be deducted from their payroll. This is a consistent reliable no cost approach to giving.
PayPal: Paypal is an efficient way to give during live streaming Mass collection time or when visiting our shrines and for the purchase of a candle. The cost to the parish if using paypal is similar to using a credit card.