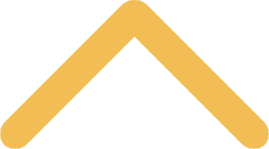 Mary & Joseph Memorial Prayer Patio
All are invited to visit the Mary and Joseph Memorial Prayer Patio near the steeple at St. Norbert College Parish. The patio features a beautiful statue of the expectant Mary and her fiancé Joseph in a tender moment. Surrounding the Mary and Joseph statue is a prayer patio with a border of memorial bricks that may be purchased to honor loved ones, living or deceased. 

The Mission
The mission of this fund is to provide an opportunity for individuals to share their financial resources through gifts that create a lasting legacy. We hope this contemplative memorial prayer patio will facilitate an environment of prayer, peace and remembrance.
Gift Allocations
Funds from the bricks will be used for the general needs of the parish, or you may choose one of four specific categories below.
Community Care and Outreach: Funds will go towards our ministries.
Faith Formation: Funds will go towards programming for the youth and adults of our community.
Worship: Funds will go towards enhancing our liturgy experience.
Facilities: Our church building and grounds will be sustained through this fund.
History of the Statue
The inspiration for the sculpture is taken from the passage of Matthew 1:18-21,24. The statue captures a tender moment when, like most parents, Mary encourages Joseph to touch her belly and the growing child within.

"When His mother Mary was engaged to Joseph, but before they lived together, she was found with child through the power of the Holy Spirit. Joseph, her husband, an upright man unwilling to expose her to the law, decided to divorce her quietly. Such was his intention when suddenly the angel of the Lord appeared in a dream and said to him: 'Joseph, son of David, have no fear about taking Mary as your wife. It is by the Holy Spirit that she has conceived this child. She is to have a son, and you are to name him Jesus, because he will save His people from their sins.' When Joseph awoke, he did as the angel of the Lord had directed him." (Matthew 1:18-21, 24)

The prayer patio is dedicated as a memorial to living and deceased families and friends of St Norbert College Parish through the generous donation from the David L. and Rita E. Nelson Family Fund. This beautiful space includes benches to sit on and pray or to gather with friends near the entrance to church.