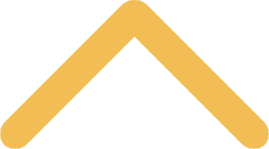 Rev. Michael J. Brennan, O.Praem.
Priest Moderator
Director of the Shrine of St. Joseph
Vocation Director for St. Norbert Abbey

B.A., St. Norbert College
M. Ed., University of Notre Dame
M. Div. & M.A., Catholic Theological Union

Rev. Michael Joseph Brennan, O. Praem., is a member of St. Norbert Abbey in De Pere. Originally from Michigan City, Indiana, he is a 1999 graduate of St. Norbert College, where he earned a B.A. in psychology and philosophy. He holds a Master of Education from the University of Notre Dame and spent eleven years teaching and coaching in Catholic schools before joining the Norbertines in 2011.

In spring 2017, Fr. Michael earned a Master of Divinity from Catholic Theological Union and he anticipates completing his Master of Theology (Scripture) in December of 2017. In May 2017, he received the Paul Bechtold Library's Faculty Choice Award for his article, "Matthew's Fifth Antithesis and Domestic Violence" at the symposium for Theophilus: The Student Journal of Catholic Theological Union.

Ordained a priest on May 27, 2017, Fr. Michael is delighted to return home to his alma mater to serve alongside the People of God as a member of the College of Chaplains, vocation director for the college campus and director of the Shrine of St. Joseph. In addition, he teaches in the Gateway program, supports Emmaus Center and parish events and enjoys cheering on the SNC athletic teams.