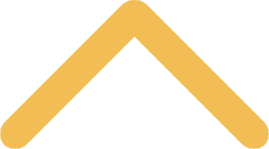 Rev. Onwu Akpa, O.Praem.
College Chaplain
Instructor of Economics

B.S. & M.P.A., Enugu State University of Science and Technology
M. Div., Catholic Theological Union
M.A. & Ph.D., Claremont Graduate University

Fr. Onwu Akpa was born in Nigeria where he studied as a seminarian with the Claretians and the Missionaries of Africa, commonly known as the White Fathers, or the Society of the Missionaries of Africa. Fr. Onwu studied at a couple of Nigerian colleges and universities including, Claretian Institute of Philosophy in Owerri, University of Ibadan (SS Peter and Paul) and Enugu State University of Science and Technology in Enugu.

He moved to the United States in 1998. He did his novitiate at the Abbey of Santa Maria De la Vid, in Albuquerque, N.M. After profession, he attended the Catholic Theological Union in Chicago and graduated in 2003.

Fr. Onwu was ordained a deacon in 2003 and a priest in 2004. He then ministered in Mississippi at the Priory of St Moses the Black in Raymond and a couple of parishes in the diocese of Jackson. In addition, he studied economic development and economics at the University of Southern Mississippi and Claremont Graduate University in Claremont, Calif.

In his free time, Fr. Onwu enjoys watching soccer and is blessed with two living brothers and sisters as well as many nephews, nieces and cousins.