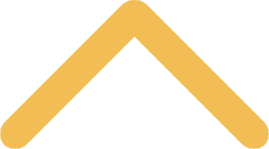 Frequently Asked Questions
How do I start my educational benefits?
Follow the steps in our New Students section.  For Information about the types of educational benefits for which ou may qualify, check out the Department of Veterans Affair Educational Benefits.

Are my VA educational benefits taxable?
No, any veterans' benefits paid under any law administered by the Department of Veterans Affairs (VA) should not be reported as income to the Internal Revenue Service (IRS).

How do I verify my monthly enrollment for educational benefits?
Everyone receiving MGIB-Active Duty (Chapter 30) benefits, as well as those in the Selected Reserve (Chapter 1606) and REAP (Chapter 1607), must verify their enrollment each month to receive payment for that month. Your enrollment can be verified on the last calendar day of the month by using the Web Automated Verification of Enrollment (WAVE) or by calling the toll free Interactive Voice Response (IVR) telephone line at 1-877-823-2378.

Are there any academic standards I must maintain to keep my VA educational benefits?
Undergraduate Students will be terminated for VA purposes if their cumulative GPA is below a 2.0 for two consecutive terms. If a graduate student earns an unsatisfactory grade, benefits will be terminated.
How do I find out if I have any benefits left?
Contact the Department of Veteran Affairs at 1-888-442-4551.
Who do I contact if I have questions concerning my veteran benefit payments, such as direct deposit, payment amounts, etc.?
Contact the Department of Veteran Affairs at 1-888-GIBILL (1-888-442-4551) or visit http://www.gibill.va.gov/ and go to 1) Questions and Answers or go to your 2) Wave Account (If you have not set one up, be sure to do so). Wave is not available for students using Chapter 35, 33 and 31 Benefits.