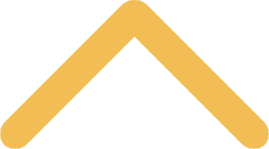 Types of Benefits
Chapter 33 Post 9/11
All students using Post 9/11 receive a percentage based on active duty time which is determined by the U.S. Department of Veteran's Affairs (VA). 
Tuition and Fees
The Private School cap amount for the 2021-2022 school year is

$26,042.81

.   This benefit covers Tuition and Fees Only.  This does not include room and board, meal plans or the orientation fee.
Monthly Stipend
Not available for dependents, paid directly to the student, please call 888-442-4551 for more information.
Book/Supply Stipend
Paid directly to the student, please call 

888-442-4551 for more information.
Degree-granting institutions of higher learning participating in the Post-9/11 GI Bill® Yellow Ribbon Program agree to make additional funds available for your education program without an additional charge to your GI Bill® entitlement. These institutions voluntarily enter into a Yellow Ribbon Agreement with the VA and choose the amount of tuition and fees that will be contributed. VA matches that amount and issues payments directly to the institution. 
Must be considered 100% under Post 9/11
Cannot be Active Duty, Spouse of Active Duty or used under the Fry Scholarship
Can be a child of Active Duty
Chapter 30, 1606, 1607 Montgomery GI Bill®
Students using the Montgomery GI Bill receive a monthly stipend and must verify their attendance.
Full time:
All students under the Montgomery GI Bill

®

must verify their attendance every month using WAVE. The enrollment can be verified on the last calendar day of the month by using the Web Automated Verification of Enrollment (WAVE) or by calling the toll free Interactive Voice Response (IVR) telephone line at 1-877-823-2378.
Chapter 35
Chapter 35 students receive a monthly stipend, please call 888-442-4551 for more information.

Wisconsin National Guard Tuition Grant

Who is eligible?
You must be an actively drilling, enlisted soldier or warrant officer of the Wisconsin National Guard who has not already earned a bachelor's degree. You must not be flagged for unexcused absences or failing to meet guard standards. Being in the Inactive Ready Reserve makes you Ineligible.

What is the National Guard Tuition Grant?
It is a program whereby an eligible guard member, upon satisfactory completion of course(s) at a qualifying school, can apply for a tuition reimbursement. Reimbursement is based on 100% of the tuition charged at the student's qualifying school or the maximum resident undergraduate tuition charged by the University of Wisconsin-Madison, whichever is less. The grant cannot pay for any room & board, books, fees or continuing education credits (CEUs). The grant program reimburses up to eight semesters.
Where can you attend school?
Attendance must be at Wisconsin accredited institutions of higher education as defined in 20 USC 1002, or any campus of the University of Wisconsin System or any WI technical college established under chapter 38 or Minnesota schools that have a reciprocity agreement with Wisconsin. There is limited reciprocity with Iowa, Illinois and Michigan schools. This list is subject to change. It is recommended that you talk with the POC before attending on-line schools since this grant cannot reimburse for attending most out-of-state schools.
When should you apply?
The pre-application is no longer required. The actual DMA Form 189, must be submitted to your school certifying official and received at DMA HQ no later than 60 days after the completion of your course(s). Your school will forward the application to the Department of Military Affairs.
Why does the National Guard Tuition Grant program exist?
The military needs educated young people to enlist. The tuition grant program provides an incentive for college bound students to serve in the National Guard.
How does one obtain a National Guard Tuition Grant application?
Request DMA Form 189 from your unit or. Read the directions on the form thoroughly. After completing the student portion, submit the application to your school certifying official at the same time. The school has instructions to forward the certified application to DMA. It is vital that your application reach DMA within 60 days of completing your course(s). If you question the status of your application, call the POC listed above prior to the 60 day deadline. DMA strives to process applications for reimbursement within 30 days of receipt.