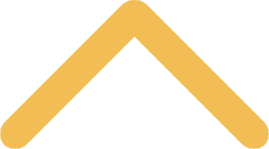 Faculty
At the Sturzl Center we are committed to helping faculty engage in teaching, service and research that enhances student learning while addressing local community needs. We do this by working with the director of academic service-learning, Deirdre Egan-Ryan, to help you develop service-learning courses or by partnering with you to facilitate community-based research. We can assist faculty in finding the support and resources needed to design and teach a course with a service-learning component.
Assistant Professor of Philosophy and former Faculty Fellow for Community Engagement, Jaime Edwards, discusses the impact of his community-engaged course. This reflection was part of the annual Celebrating Service storytelling event in spring of 2021.



What is Academic Service-Learning?
Learn more about the three criteria used to define academic service-learning at St. Norbert College.
Academic Service-Learning Course Development
We can help you develop service-learning projects for your courses and/or help you locate community partners whose services relate to your curricular goals. In addition, we can provide you with ideas for reflective activities that will help your students think critically about the services they provide to those in need.

Faculty Fellows for Community Engagement
The Faculty Fellows Program is a year-long faculty development program that provides an opportunity for selected faculty members to integrate service-learning into their teaching.

Community-Based Research
Community-based research is a collaborative effort between faculty members and community-based agencies that aims to generate positive social change through various research methods. We can help support this type of research by helping to facilitate relationships with community partners.

Academic Service-Learning/Community-Engaged Scholarship Statement
Like other forms of scholarship that stimulate academic life at St. Norbert College and in the broader community (see Faculty Handbook 6.1.2), community-engaged scholarship facilitates our roles as teacher-scholars who create, discover, develop, and apply new knowledge according to rigorous scholarly standards. This scholarship statement is designed to communicate up-to date professional standards for community-engaged scholarship.

Financial Resources
The office of faculty development has several funding opportunities available for faculty interested in academic service-learning.

Frequently Asked Questions
Have a question about incorporating service-learning into your classroom? See if it has been addressed.