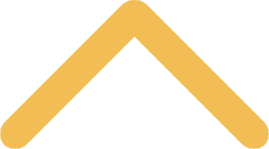 Parking for Performing Arts Events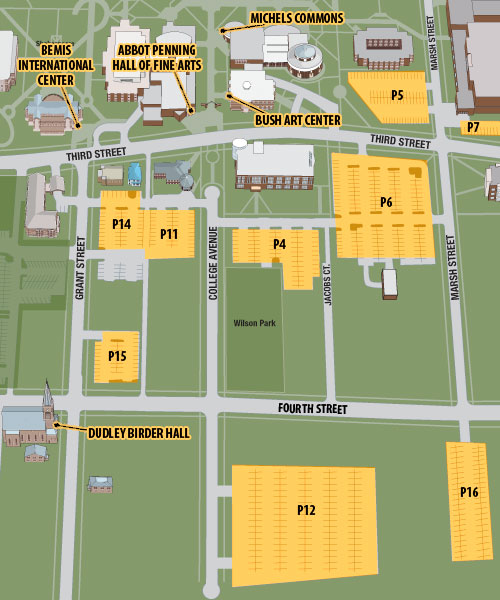 All campus lots are open (no permit required) for parking from 3:30 p.m. until 2 a.m. Monday through Friday and on the weekends from 6 a.m. until 2 a.m. 

Lot P11
College Avenue lot located east of Fourth Street; visitor parking any time.
Lot P4
Mulva Library lot located off College Avenue.
Lot P5
Parking lot located on the northeast corner of Marsh and Third streets.
Lot P15
Grant Street lot located at the southeast corner of Fourth and Grant Streets.
Lot P14
Kress and F.K. Bemis International Conference Center lot located on Grant Street across the street from the Kress Inn; visitor parking any time.

Lot P6
Third Street South lot located on the northwest corner of Third and Marsh Streets. Entrances to this lot are located both on Third and Marsh streets.
Lot P12
College Avenue lot located west of 4th Street.

Lot P16
Fourth Street lot located just west of the intersection at Marsh and Fourth streets.
Additional Parking
Parking is also available on local streets where permissible. Handicapped-accessible parking is available at the Mulva Library parking lot (Lot P4).

Any person on campus for a meeting or an event who is ticketed simply needs to contact the parking office at 920-403-3948 to have the ticket voided. Parking office information is located on the bottom of all performing arts tickets.
Prohibited Parking Areas
Do not park in any of the following locations:
Areas marked with a yellow curb or spaces that are yellow-striped. These are identified as no-parking areas. 
Spaces signed for specific campus use, for example: spaces signed with "facilities vehicle only," "mail truck parking," etc. 
Handicapped-accessible spaces unless your vehicle has a valid handicap permit or license displayed.