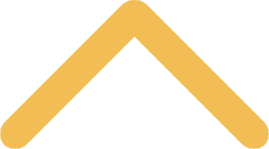 SNC Box Office Privacy Policy
Incorporation of VBO Tickets Privacy Policy

VBO Tickets ("VBO") is the CRM software provider used by the St. Norbert College Box Office ("BOX OFFICE"). VBO's Privacy Policy, and all its future forms, is incorporated with all BOX OFFICE agreements/contracts and all St. Norbert College Event agreements/contracts that contain box office services issued by the St. Norbert College - Department of Visual and Performing Arts. In addition to the BOX OFFICE, each LESSEE/CONTRACTEE is bound by VBO's policy just as the BOX OFFICE's is bound by VBO's policy. VBO's full privacy policy can be found
here
.
St. Norbert College Box Office and VBO Tickets Privacy Policy Overview

This document governs your lifetime relationship with VBO Tickets ("VBO") and St. Norbert College Box Office ("BOX OFFICE").  For the purposes of this policy, the use of plural pronouns such we or us is made in reference to both VBO and Box Office. VBO offers the BOX OFFICE a cloud-based ticketing and event management software as "Software as a Service." We refer to this product, together with our other services and websites as "Services" in this policy.

Your privacy is very important to us. We do not sell or rent your personal information to third parties for marketing purposes. Please read this to learn more about the ways in which we use and protect your personal information. If you do not agree with this policy, do not access or use our Services or interact with any other aspect of our business. VBO provides the Services under contract with BOX OFFICE and the BOX OFFICE controls the information processed by the Services.

Please review this privacy policy periodically as we may update it from time to time. Each time you visit the Site or provide us with information, by doing so you are accepting the practices described in this privacy policy at that time. You agree that by using the Services you are expressly and affirmatively consenting to our use and disclosure of the information that you provide, and consenting to receive emails, as described below in this privacy policy.
What information we collect
Contact and billing information: When you create an account, buy a ticket, complete a registration, have a ticket or registration transferred to you by a friend or modify your account online, we will collect and store your contact and billing information, such as your name, street address, zip code, email and phone number. Your credit card number will be collected at checkout but will not be stored in your account unless you choose to save your payment information for future purchases.
Demographic information: We may collect information like your age range, race, or gender, or information about events you like or products you buy. We might collect this as part of a survey or a registration, for example.
Accessibility and Health Safety Information: We may collect details of your accessibility and food requirements when attending events. We may also collect details that you voluntarily provide, such as other health information or safety precautions, when attending events.

Device and Connection Information: We collect information about your computer, phone, tablet, or other devices you use to access the Services. This device information includes your connection type and settings when you install, access, update or use our Services. We also collect information through your device about your operating system, browser type, IP address, URLs of referring/exit pages, device identifiers, and crash data. We use your IP address and/or country preference in order to approximate your location to provide you with a better Service experience. How much of this information we collect depends on the type and settings of the device you use to access the Services.

Cookies and Other Tracking Technologies: We do not use cookies to track personal data.
Other information: You also have the option of adding a display name, profile photo, job title, and other details to your profile information to be displayed in our Services. We keep track of your activities and sales history within our Services as well as other customer profile content, such as communication notes, tasks, preferred seating and other notes.
How we collect information
Content you provide through our websites: The Services also include our websites owned or operated by us. We collect other content that you submit to these websites, which include social media or social networking websites operated by us. For example, you provide content to us when you provide feedback or when you participate in any interactive features, surveys, contests, promotions, activities or events.
Information you provide through our support channels: The Services also include our customer support, where you may choose to submit information regarding a problem you are experiencing with a Service. Whether you designate yourself as a technical contact, open a support ticket, speak to one of our representatives directly or otherwise engage with our support team, you will be asked to provide contact information, a summary of the problem you are experiencing, and any other documentation, screenshots or information that would be helpful in resolving the issue.
Payment Information: We collect certain payment and billing information when you make a purchase using our Services. For example, we ask you to designate a billing representative, including name and contact information, upon registration. You might also provide payment information, such as payment card details, which we collect via secure payment processing services. Since we use tokenized payment method solely, we do not store your payment card information within our system.
How we use information
To provide the Services and personalize your experience: We, our affiliates and promoters use information about you to provide the Services to you, including to process transactions with you, authenticate you when you log in, provide customer support, and operate and maintain the Services.

Communicating with you:  We use your contact information to send transactional communications via email and within the Services, including confirming your purchases, delivering purchased items for example e-tickets, reminding you of subscription expirations, responding to your comments, questions and requests, providing customer support, and sending you technical notices, updates, security alerts, and administrative messages. If an event is canceled, rescheduled or we feel there is information pertinent to the event, we will primarily contact you via email. If email is unavailable we will call you via the phone number you have provided for your account.
Enhancing our products or services: We might use your information to customize your experience with us. This could include displaying content based upon your preferences. We may use your information to make our website, products, and services better.
Security: We use information we collect to protect our company, our customers, or our websites. This includes to detect or prevent unlawful behavior.
Marketing: When you provide us your email or phone number, you may receive emails or texts alerting you to upcoming events, pre-sales, event on-sales, or special deals. You may unsubscribe from this list by clicking on the "unsubscribe link" provided at the bottom of the emails or by replying STOP on the text messages. You will only be added to our email newsletter if you have opted into receiving notifications during the purchase process.
Customer Support: We use your information to resolve technical issues you encounter, to respond to your requests for assistance, to analyze crash information, and to repair and improve the Services.
With your consent: We use information about you, where you have given us express or implied consent, for a specific purpose not listed above. For example, we may publish testimonials or featured customer stories to promote the Services.
Standard business practices: We use information to resolve disputes, enforce our agreements and otherwise as required by law. We also use information otherwise as permitted by law or as we may notify you.
Who we share your data with
Event Promoters: Your contact information is provided to the promoters of events for which you purchase tickets. Our clients may use customer contact information we collect in order to send you information and offers about their upcoming events.
Service Providers: In some cases we may use service providers to help us perform some of these tasks, including, but not limited to, processing or fulfilling your orders, or performing customer service, business analyses or quality control, and consequently we may share your contact information with these service providers. In such cases, we often require these service providers to enter into agreements with us regarding the confidential handling of your information.
Standard Business Practices: We may share information if we think we have to in order to comply with the law or to protect ourselves. For example, but not limited to, we will share information to respond to a court order or subpoena. We may also share information if a government agency or investigatory body requests it. Or, we might also share information when we are investigating potential fraud.
How long we keep information
How long we keep information we collect about you depends on the type of information, as described in further detail below. After such time, we will either delete or anonymize your information or, if this is not possible (for example, because the information has been stored in backup archives), then we will securely store your information and isolate it from any further use until deletion is possible.
Account information: We retain your account information for as long as your account is active and a reasonable period thereafter in case you decide to re-activate the Services. We also retain some of your information as necessary to comply with our legal obligations, to resolve disputes, to enforce our agreements, to support business operations, and to continue to develop and improve our Services.
Marketing information: If you have elected to receive marketing emails from us, we retain information about your marketing preferences for a reasonable period of time from the date you last expressed interest in our Services, such as when you last opened an email from us or ceased using your VBO account.
Financial Information
Financial information that is collected is used to check your qualifications and bill you for products and services. In some cases, we may use, and consequently, we may provide to service providers, your financial information to help us perform some of these tasks. In such cases, we will require these service providers to enter into agreements with us regarding the confidential handling of your information. We may also provide your financial information to your credit card issuer, financial institutions or credit card processors to process transactions and for their other purposes. We will not share financial information with third parties not involved in financial processing without prior consent. When you make a purchase on the site, your consent is given to provide financial or contact information to those third parties necessary to process your transaction with us.
Third-Party Links
Our site may sometimes contain links to third-party websites for your convenience. When you access a web site other than the Site, we are not responsible for the privacy practices or content of that third party website.
Responsibility
VBO/BOX OFFICE will not be responsible or otherwise liable for any use or disclosure of your contact information by a third party to whom VBO/BOX OFFICE is allowed to disclose your contact information under this privacy policy.
Information storage and security
We use data hosting service providers in the United States to host the information we collect, and we use technical measures to secure your data. While we implement safeguards designed to protect your information, no security system is impenetrable and due to the inherent nature of the Internet, we cannot guarantee that data, during transmission through the Internet or while stored on our systems or otherwise in our care, is absolutely safe from intrusion by others. We comply with all data security standards put in place by the Payment Card Industry Security Standards Council. 
How You Can Access and Update Your Email Preferences, Contact Information and other My Account Information; Deleting Information
You may sign-in on the Site, click My Account and modify information you have previously provided to us or to indicate (in greater detail) which types of promotional emails you want (or do not want) to receive from us. Emails that we send you may also have links to the Site's My Account section. If you would like to delete a My Account account that contains your information, please contact the BOX OFFICE. Please note that deleting your account on My Account will not delete all of your contact information or other information contained on our systems, as much or all of this information will be retained to preserve records of our commercial relationship with you. Furthermore, certain information may have already been provided to third parties as described above.

Policy Toward Minors:
While our registration forms may require information about a minor attending an event, we intend for all purchases or registrations to be conducted by an adult or the parent/legal guardian of any minor. The Services are not directed to individuals under the age of 18.
Policy is current as of 4/7/2020