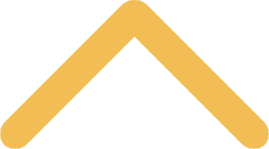 Confidential Sexual Misconduct and Title IX Resources for Faculty and Staff
I Would Like to Speak With Someone Confidentially About Sexual Misconduct and/or Title IX.

Whether you are a survivor/victim, respondent or witness, you may contact a confidential resource person. These resources will keep your identity confidential unless and until you give permission to disclose it. 

Who May Want to Talk With These Confidential Resources? 
Faculty/staff with general misconduct questions on questions on something they experienced or witnessed
Respondents (those accused of gender-based/sexual misconduct.)
Survivors/victims of sexual misconduct 
Witness to misconduct/Title IX discrimination
Important Notes
These individuals may be required to report to law enforcement in situations where there is an imminent threat to the safety of the victim or to others
Phone numbers may be answered by a receptionist. When you call, specify that you want to speak to a confidential resource.
On-Campus
Ombuds Services Office
Ken Zahorski
920-403-3070 or 920-336-4740
kenzahorski@gmail.com

St. Norbert College Health Services (HWS)
Office hours: Monday-Friday, 8 a.m.-4:30 p.m.
920-403-3266 
Health Services is located on the second floor of in the Mulva Family Fitness & Sports Center. They are available for confidential medical assistance and health care-related questions. Benefit-eligible employees only.

St. Norbert College Ordained Clergy
Office hours: Leave a message 24/7/365 and someone will return your call. Calls will be directed to the specific individual with whom one wishes to speak.
920-403-3011
The Rev. James Nielson, O. Praem.
Assistant Professor of Art
The Rev. Mr. Kevin DeCleene
Senior Director of Parish Services
The Rev. Michael Brennan, O. Praem.
College Chaplain
 



---
Off-Campus
Employee Resource Center Inc.
Monday-Thursday, 8 a.m.-5 p.m.; Friday 8 a.m.-4 p.m.
800-222-8590
The ERC is an employee-assistance and work-life program that can be accessed anytime, day or night, to speak to a caring professional consultant. Services are free and confidential, 24/7/365. If calling outside of office hours, your call will be forwarded to the after-hours counselor.

24 hour Sexual Assault Center for Brown County - Hotline
920-436-8899 
The Sexual Assault Center for Brown County offers free crisis intervention, counseling, follow-up assistance, support groups, medical and legal advocacy, and community education.

24 hr Crisis Center of Family Services - Hotline
300 Crooks Street, Green Bay
920-436-8888
---
On-Campus
Ombuds Services Office
Ken Zahorski
920-403-3070 or 920-336-4740
kenzahorski@gmail.com

St. Norbert College Health Services (HWS)
Office hours: Monday-Friday, 8 a.m.-4:30 p.m.
920-403-3266 
Health Services is located on the second floor of in the Mulva Family Fitness & Sports Center. They are available for confidential medical assistance and health care-related questions. Benefit-eligible employees only.

St. Norbert College Ordained Clergy
Office hours: Leave a message 24/7/365 and someone will return your call. Calls will be directed to the specific individual with whom one wishes to speak.
920-403-3011
The Rev. James Nielson, O. Praem.
Assistant Professor of Art
The Rev. Mr. Kevin DeCleene
Senior Director of Parish Services
The Rev. Michael Brennan, O. Praem.
College Chaplain
 



---
Off-Campus
Employee Resource Center Inc.
Monday-Thursday, 8 a.m.-5 p.m.; Friday 8 a.m.-4 p.m.
800-222-8590
The ERC is an employee-assistance and work-life program that can be accessed anytime, day or night, to speak to a caring professional consultant. Services are free and confidential, 24/7/365. If calling outside of office hours, your call will be forwarded to the after-hours counselor.

24 hour Sexual Assault Center for Brown County - Hotline
920-436-8899 
The Sexual Assault Center for Brown County offers free crisis intervention, counseling, follow-up assistance, support groups, medical and legal advocacy, and community education.

24 hr Crisis Center of Family Services - Hotline
300 Crooks Street, Green Bay
920-436-8888
---