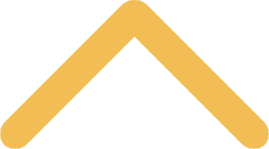 Sexual Misconduct and Title IX Resources for Students
Students, to get started, select an option below: 
Information about what happens when you've been accused of sexual misconduct. Links to policies, process information and contact information for resources who can answer additional questions you might have.

Reviews characteristics of healthy and unhealthy relationships and resources for questions.

Information on when student workers are acting as mandatory reporters.

Information on how to proceed if you are in an off-campus situation requiring assistance. Off-campus situations include, but are not limited to, student-teaching, studying abroad, participating in athletic events and more.

St. Norbert policies and documents.  Links to external resources intended for basic informational purposes and additional support.

Learn more about pregnancy and parenting support options at St. Norbert College.

Report harassment, discrimination or retaliation you've experienced or witnessed. Find contact information for in-person resources. Information collected is kept private and is only shared with those who need to know.
Someone may have reported me as a victim  
If you think someone may have filed a report about you being a potential victim of sexual misconduct or discrimination, this will provide you with information and resources to help answer questions.
Speak with a confidential resource

 

Available to everyone, regardless of whether you are a survivor/victim, witness or the responding party.