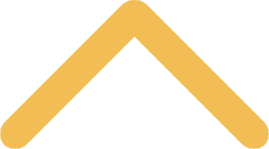 Becoming a Peer Advocate
We are excited to share an exciting new opportunity: SNC, in partnership with the Sexual Assault Center, is recruiting student peer advocates to volunteer with survivors of gender-based violence. 
What is the Time Commitment?
Completion of Volunteer Advocate Training (approximately 25 hours)
Two semester commitment
Minimum of 3 on-call shifts or equivalent of 36 hours per month
Campus-specific advocacy hours will vary depending on need and student's availability
Responsibilities
Below are some of the general responsibilities, but view the Volunteer Peer Advocate Job Description for full details and a list of qualifications.
Provide advocacy, support, information, and referrals to survivors of sexual assault and their friends and families as needed.
Provide options for reporting on and/or off-campus and accompany survivors during interviews and forensic evidence collection at the hospital.
Inform survivors of their rights and provide support during on and/or off-campus legal proceedings.
Provide follow up with survivors and collaterals as needed.
Document all client activity and review new cases with Program Supervisor.
Attend bi-weekly team supervision and monthly volunteer meetings.
Assist with support groups, prevention education and outreach as needed.
Scholarship Offered 
In recognition of their service, students will receive a $500/semester scholarship from SNC.
More Information and Application
For questions, contact Jess Adams, jess.adams@snc.edu or Sarah Olejniczak, sarah.olejniczak@snc.edu.
Deadline to Apply
As of now there is no deadline to apply, but we encourage you to apply soon. Please share with friends or others who you know may be interested.
---