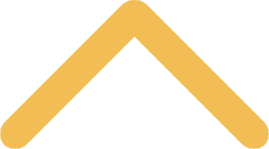 St. Norbert College Alumni Board
The St. Norbert College Alumni Board helps us stay connected with the interests of our alums.

Alumni board members help facilitate the exchange of ideas between alumni and the college. The board also works with the office of alumni and parent relations to help steer activities and events for each calendar year. 
Alumni Board Members

 

President
Grace Meyer '84
Green Bay, Wis.

Vice President
Rachel (Gonnering) Sonnentag '06
Appleton, Wis.
Past President
Michael Demerath '03
Green Bay, Wis.
Alumni Chaplain
The Rev. Rowland C. De Peaux, O. Praem., '48
St. Norbert Abbey
De Pere, Wis

Kaitlyn Miller Balsewicz '15
Winfield, Ill.

 

Christopher Dean '06
Eden Prairie, Minn.

Gerald "Jay" Everard '74
Madison, Wis.

Aaron Faulkner '05
Green Bay, Wis.
Myron "Mike" Hauser '57
De Pere, Wis.
Julie (Curro) Idzikowski '80


De Pere, Wis.

Joseph C. Jones '12 
Menominee, Mich.

David Mason '11, MBA '17
De Pere, Wis.



 

Steve Mayheu '64
Algoma, Wis.

Kelly (Lagenecker) Peiffer '97
Hartland, Wis.
Debra Prette '88
Chicago



 

Abigail Scher '08
Milwaukee, Wis.

Andrea (Liebelt) Schmitz '10
Sheboygan, Wis.

Brianna Simkowski '13
Chicago 



Kathie (Klister) Svabek '85
Orland Park, Ill.
Courtney Trepanier MBA '17
Little Suamico, Wis.

Sue (Dewane) Vine '66
Neenah, Wis.
Adam Winters '04
Green Bay, Wis.