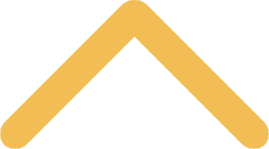 Here's How You Can Get Involved
In addition to participating in our slate of
events and reunions
, you can reconnect with your alma mater and fellow alumni in many ways.
Recruit Future Green Knights
We're always looking for the best and brightest prospective students. Do you know a student who might be the perfect fit for St. Norbert College? Encourage them to
visit, apply and attend
. After all, it takes a Green Knight to know a Green Knight!
Become a Mentor
You can be a mentor to our career-minded students!
Career Compass
 is an opportunity for St. Norbert students to get "real-world" advice from experienced alums on questions related to their career development.
Hire SNC Interns and Graduates
Alumni and parents are some of the most enthusiastic advocates of St. Norbert students in their organizations. That's because they know the quality of the people we graduate.
Volunteer at Career Events
The office of career and professional development hosts a variety of events throughout the year for employers, students and alumni. We welcome volunteers for mock interviews, networking events, panels and workshops relevant to their professions.
Make an Annual Gift
Your annual gift to the St. Norbert Fund will help to further our institutional goals and ensure the success of the college both now and for the future.
Earn a Master's Degree
If you're really itching to get back on campus and relive your student experience, check out one of our three master's degree programs: Master of Business Administration, Master of Arts in Liberal Studies and Master of Theological Studies. Our programs are offered on a part-time basis, making them convenient for the adult learner.