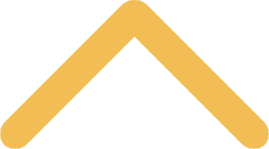 Internships by Career Field
The table below lists some of the companies where St. Norbert College students have held internships with in past. 
Disclaimer: Most employers are reputable and reliable, but the Career and Development office is not in a position to guarantee the professional standing of all companies, organizations or individuals posting internship opportunities. Applicants are strongly encouraged to research potential sponsors as part of the internship search process.
Career Field
Company
Accounting
Ameriprise Financial
Batley CPA LLC
Bay Valley Foods
Brown County Dept. of Administration
CA Lawton Company
Deloitte & Touche LLP
Dental Technology Designs Inc.
Enzymatic Therapy Inc
Ernst & Young      
Fox River Fiber
Jansport/VF Outdoor Inc.
Kerber Rose
Kimberly Clark
Schenck Business Solutions
Schreiber Foods
Sikich, LLP
Virchow Krause & Company
Wolters Kluwer
Business
Alliance Management
Catholic Financial Life
MJ Electric
Pension Consultants Co, Inc.
Wolfrath's Curb
Economic Development
City of De Pere
City of Green Bay
City of Green Bay Planning & Economic Development Department
De Pere Area Chamber of Commerce
De Pere Planning Department
Focus on Energy
Green Bay Area Chamber of Commerce
New North
Schneider National Inc.
Education

Alexander Graham Bell Montessori Alternative Education for the Hearing Impaired School
College of Menominee Nation
Janesville Rotary Botanical Gardens
Literacy Council of Brown County
Mequon Theinsville School District
National American Miss
National Railroad Museum
Neighborhood Network Learning Center
NEW Zoo
Preble High School
Southwest High School, Green Bay
West De Pere High School
YMCA
Zoological Society of Milwaukee

English
Company Magazine
The Einstein Project
Fox Cities & Bay Cities Magazines
Integration Application Network
J.J. Keller & Associates Inc.
Milwaukee Journal Sentinel
Milwaukee Writers Workshop
Peninsula Pulse
Readers Digest
The Sampler
Sigma Tau Delta Journals
University of Wisconsin Press
Voyageur Magazine
Walk to Mary
Wisconsin Trails Magazine
Event Planning
American Cancer Society
Boys & Girls Club
Brett Favre's Steakhouse
Definitely De Pere
De Pere Area Chamber of Commerce
Green Bay Botanical Garden
Hotel Sierra
On Broadway
sash&bow
Finance
Associated Bank Corporation
Baxter
Capital Asset Management Group
Chicago Board Options Exchange
Denmark State Bank
Feutz, Summerfield & Associates
First DuPage Bank John Ellison Advisory Group Ltd.
Humana
Merrill Lynch
Nicolet National Bank
Northwestern Mutual Financial Network
Optima Machinery Corporation
Prudential
Schmidt & Associates of Ameriprise Financial
Smith Barney
Strategic Business Brokerage
Thrivent Financial For Lutherans
Wells Fargo Financial
Foreign Language
Literacy Green Bay
Government
Brown County Human Services Department
Brown County Jail
Brown County Parks Department
Brown County Public Works
Village of Wrightstown
Graphic Design
Autumn Hill Creative
Enzymatic Therapy
Heartland Business Systems
KI
NGNM Inc.
On Broadway
The Image Distillery
History
Brown County Historical Society
De Pere Historical Society

Human Resources
AAR Corporation
APAC
Church Mutual Insurance Company
Innovative Services, Inc.
Keller
Kenosha News
KI
Landmark Resort
Performance Corp.
Pioneer Metal Finishing
Northwestern Mutual Financial Network
Remedy Intelligent Staffing
RGL

Information Technology
Baylake Bank
Cellcom
CMD Corporation
Enzymatic Therapy
Frozen Codebase
Georgia Pacific
Humana
Integrys Energy Group
Oshkosh Corporation
Schneider National
Schreiber Foods
Wipfli LLP

International Organizations
British Parliament
Doctors Without Borders
EIGER
Future Foundations
The Church of England Newspaper
Travel Intelligence
Ultra DJ
Universidad de Valencia
Washington Sports & Entertainment
Washington Wizzards
Law
Baker & McKenzie LLP
Brown County Corporation Counsel
Brown County District attorney
DuPree & Kimbrough, LLP
Olmsted County Attorneys Office
Management
Best Buy
College Pro Painters
Franklin Energy Services
Kiewit Construction
Riverdale Country Club
Schreiber Foods
Marketing
Appleton Downtown Inc.
Bankers Life & Casualty
Big Brothers Big Sisters
Blended Waxes, Inc.
City of Appleton
ClearChannel Communications
Community First Credit Union
Cumulus Broadcasting
Emmis Communications
Enterprise Rent-A-Car
Fort HealthCare
Mosaic Arts, Inc.
NeighborWorks Green Bay
Pioneer Metal Finishing
PMI
Vector Marketing
Wisconsin Converting, Inc.
YMCA
Media
CBS Broadcasting Inc./WFRV 5
Cumulus Broadcasting
Fox 6 News
Fox 11 - WLUK
Global Association of Holistic Psychotherapy
HY Connect
Journal Broadcast Group
Midwest Communications/WNCY
Midwest Communications/WIXX
NBC26/WGBA
WAOW-TV
WJFW Newswatch 12
WBAY ABC Channel 2
WLIT/WNUA Radio Station
WNFL - AM 1440
WOGB - FM 103.1
Woodward Communications
Medicine / Health Care
Appleton Medical Center - ThedaCare
American Red Cross
Aurora Healthcare
BayCare Health Systems
Enzymatic Therapy
Grancare Nursing Home
Green Bay Chiropractic
Milwaukee Children's Hospital
Sparta Area Ambulance Service
ThedaCare
WI Lions Camp

Ministry
Appleton Xavier High School
Brown County Jail
Campus Life (Sheboygan)
Catholic Diocese of Green Bay
Habitat for Humanity
Holy Cross Parish
New Community Shelter
Notre Dame Academy
Our Lady of Lourdes
Salvation Army
St. Agnes Parish
St. Joseph Parish
St. Willebrord Church
TYME OUT Youth Ministry
Museums

Museums EAA AirVenture Museum
Milwaukee Art Museum
Neville Public Museum
Non-Profit / Human Services
Aging and Disability Resource Center
AIDS Resource Center of Wisconsin - Green Bay
Alzheimers Support Center
American Cancer Society
American Foundation of Counseling Services, Inc.
American Foundation of Foster Care Treatment
American Red Cross
Arthritis Foundation
ASPIRO
Bay Beach Wildlife Sanctuary
Big Brothers Big Sisters
Boys and Girls Club
Brown County Health Department
Brown County Human Services Department
Brown County Jail
Brown County United Way
Brown County Victim Witness Assistance Program
Catholic Charities
Cerebral Palsy, Inc.
Children's Museum of Green Bay
Christine Ann Domestic Abuse Services, Inc.
Chrysalis
Court Appointed Special Advocate
Ethan House
Family Services of Northeast Wisconsin, Inc.
Family Services Residential
Feeding America
Freedom House Ministries
Golden House
Goodwill/Harmony Cafe
Greater Green Bay YMCA
Green Bay Correctional Institute
Harmony Cafe
Holiday House
House of Hope
Innovative Counseling
iOme Challenge
Jefferson County Literacy Council
Kane County Drug Rehabilitation Program
Lutheran Social Services
Macht Village Program
ManorCare
March of Dimes
Marion House
Milwaukee Courthouse
On Broadway
Oneida School District
RAYS
Richard Mauthe Center - UWGB
Sexual Assault Center of Family Services
Teencentral.net
The Salvation Army
United Way Fox Cities
Victim Witness Assistance Program
Volunteer Center of Brown County, Inc.
Wisconsin Early Autism Project, Inc.
Politics
Common Cause
Congressman Jim Sensenbrenner
Congressman Steve Kagen
Leadership Conference of Civil Rights, Washington, D.C.
Office of Governor Scott Walker
Project Vote Smart
Senator Russ Feingold Senate Campaign
State of Wisconsin Public Defenders Office
Public Relations
American Cancer Society
Aurora Healthcare
Enzymatic Therapy
Greater Green Bay Convention & Visitors Bureau
Green Bay Area Chamber of Commerce
Lammi Sports Management
Leonard & Finco Public Relations
St. Vincent Hospital
Sales / Customer Service
Best Buy
Breakthrough Fuel
Cars.com
Enzymatic Therapy
Oneida Bingo and Casino
Randstad Staffing
Schneider National
Unilever
Write Track Admissions, LLC
Science
Another Wild Goose Chase
Bay Beach Wildlife Sanctuary
Cook Inlet Aquaculture Association
Enzymatic Therapy, Inc/Schwabe North America
Exelon Nuclear
Franklin Energy Services
Integrys Energy Services
Kimberly Clark
NEW Zoo of Brown County
Sanimax
Woodland Dunes Nature Center and Preserve
Social Media
hey, daisy!
Midwest Sole LLC
Sports / Recreation
Arizona Sundogs Hockey Club
Egg Harbor Campground
Green Bay Blizzards
Green Bay Bullfrogs
Green Bay Packers
Harley Davidson of Appleton
US Bank Golf Championship
Wisconsin Timber Rattlers