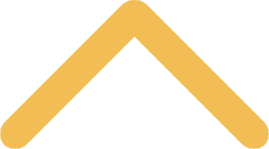 Is Post-Graduate Service Right For You?
The period of time immediately after graduation is unlike any other, and very few times in your life will you be able to make the kind of commitment and impact that you can make during a service opportunity in an area you are truly passionate about.

Everyone has different motivations and reasons for deciding to do post-grad service, so ask yourself:

Why do I want to serve?
The genuine desire to serve is the essential motivator for pursuing post-grad service. In addition, most people have other motivators – making a difference, learning about another part of the country or world, experiencing community, exploring career options. A simple exercise is to create a list of your motivators for serving

What type of program do I want?
Research the different types of programs available and begin to eliminate programs you are disinterested in:
Domestic or international?
Secular or faith-based?
Live independently or live in community?
Structured program or self-initiated travel/work?
One year (or shorter) or two years (or longer)?
How will this affect my future career plans and goals?
Think about what you hope to gain from a service experience and how it fits into your career plans:
What are the benefits of a service experience for your future career plans? 
What skills and knowledge would you like to develop through your position? 
Can you afford to undertake service instead of working? 
Are you comfortable with what you might give up by choosing to serve?

How will this affect my relationships?
Talk over this decision with the important people in your life. Loved ones often have questions about finances, safety, and transitioning from service into the next stage in life. Quality service programs are prepared to address these topics and asking questions of the different service programs you are interested in can help you respond to the concerns people in your life may have.
Are there other questions or issues I need to consider?
If you have any physical or emotional health questions or factors that may affect your ability to perform certain types of service, make sure to discuss those with the program coordinators. 

Additional Questions to Explore When Choosing a Program & Contacting Program Representatives

Financial
Is loan deferment available?
Is room and board included? Is there a stipend?
Is simple lifestyle (living on a minimal amount of money) an option or required in the program?
Health
Is health insurance offered?
Does the program fund prescription medication?
Community/Interpersonal
Is there an orientation at the beginning and a re-orientation at end of program to acclimate to the culture?
Is there a support system near the placement site?
Are there times throughout the year when the entire group reconvenes to share experiences and information?
Is a mentor, spiritual director or mental health counselor accessible?
Is language training necessary prior to or provided during the service commitment?
Transportation
Is travel possible during the service commitment? If so, what support does the program offer?    
Do you need to/can you bring your own vehicle?    
Who covers daily travel expenses, repairs and car insurance?
Is use of public transportation expected?
Does the program pay for transportation to the service site? What about the trip home at the end of service commitment?
Placement
What type of placement does your program offer?
What work will you be doing?
Do you need to have previous experience?
How long is your program?
Where will you be serving?
Support
What kind of support do you provide to service participants?
Will the agency train you to do things you don't know how to do?
What do you do if you have a problem at my placement?
Will there be retreats?
How often will you interact with other service participants?
Community
What is the role of community in this experience?
Do you live with other volunteers or on my own?
Do you live with permanent members of a community (ex. a religious order, a family in the region, etc.)?
Do you gather regularly with other service participants (shared meals, discussions, ongoing learning, prayer,etc.)?
Faith
How does faith connect to this experience? 
Are you interested in the dominant religious traditions in the community in which you are serving?
Where can you practice your faith during the experience? 
For faith-based programs: 

Is this program only available to members of the program's founding tradition (e.g. Catholic, Lutheran, Mennonite) or are others welcome?
What elements of prayer or worship are expected parts of the service experience?
What types of faith questions might be explored during the service year?
Post-Graduate Service Opportunities
Student Loan Considerations
Federal Student Aid on the Web
has a page dedicated to repayment information for student loans. Here you will find information about repayment plans, partial loan forgiveness, and loan cancellation.