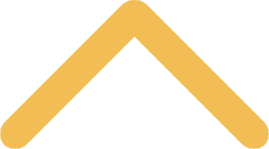 "Obey Your Superior as if She Were Your Mother!"
How Augustine's maternal image of God affected his rule, his view of women and his hope in community.

Tuesday, Feb. 23, 2021 • 7-8 p.m.
Dudley Birder Hall and Virtual Event
St. Norbert College

This lecture was co-sponsored by the Killeen Chair of Philosophy and Theology
Jennifer Hockenbery, Ph.D., Dean of Humanities
Jennifer Hockenbery is Dean of the Division of Humanities at St Norbert College. Before coming to St. Norbert's, she worked and taught at Mount Mary University as Professor of Philosophy and Chair of the Department of Theology and Philosophy. She is chiefly interested in the ways people can learn to come together to speak and to listen in order to flourish together. Her teaching and academic research centers around philosophy of religion, Christian philosophy, women in philosophy, and medieval philosophy. Her publications include Thinking Woman: A Philosophical Approach to the Quandary of Gender (Cascade, 2015) and Wisdom's Friendly Heart: Augustinian Hope for Skeptics and Conspiracy Theorists (Cascade, 2020). She has also edited volumes on Luther's contribution to philosophy, The Devil's Whore: Reason and Philosophy in the Lutheran Tradition (Fortress, 2011) and on teaching philosophy, Just in Time: Moments in Teaching Philosophy (Pickwick, 2019). She obtained her Ph.D. in philosophy from Boston University in 1998 and her AB in philosophy and classics from Bowdoin College in 1993.

About the Lecture
Much has been written about Augustine's relationship with his mother. He gives credit to her constant love, support, and tears for his own conversion to Christianity. Careful attention to Augustine's descriptions of his encounters with God reveals frequent metaphors of maternal care and a persistent use of the pronoun "She" in reference to God. This lecture will present some of Augustine's most beautiful passages on the feminine aspect in God while then discussing Augustine's views about the ethical treatment of women. Attention will be paid to his Rule, his letters to women, and his Sermons concerning marriage, concubinage and divorce.