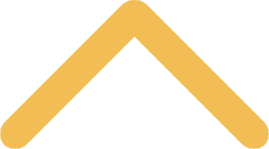 "Celebrating Our Global Communio: A Conversation on Norbertines in India"
Wednesday, Oct. 13, 2021 • 6:30 p.m. CDT
Old St. Joe's and Virtual Event
St. Norbert College
You can access the recording using the following two links:
About the Lecture
In 1923, a group of Dutch Norbertines from Berne Abbey (the same abbey that sent Fr. Bernard Pennings to Wisconsin 30 years prior) arrived in India and established their apostolate in the southern state of Andhrapradesh. Over the years, his successful venture precipitated the spread of Norbertines to other regions in India, who continue to this day serving the pastoral, educational, and other social needs of their local communities. Join us in conversation with three Indian Norbertines--Fr. Xavier, Fr. Christian, and Fr. Sengole--as we discuss the history and heritage, and the triumphs and challenges, of the Norbertines in India.
About the Panel
Rev. Xavier Amirtham, O. Praem.
Fr. Xavier Amirtham, O.Praem., was born in Madurai in Tamil Nadu State in India and is the eldest of eight children. After 12th grade, Fr. Xavier completed a Bachelor of Arts from St. Aloysius College (Jabalpur) and then got dual degrees in philosophy and in theology at Pontifical College of Jnana Deepa Vidyapeeth (Pune). He also holds a diploma in Pastoral Counseling Skills. Fr. Xavier entered the Norbertine order on June 6, 1985, at St. Norbert Abbey in Jabalpur in Central India and was ordained on November 19, 1995. Before coming into the US, he served as Pastor of All Saints Church (Diocese of Thiruchirapalli) and St. Joseph the Worker Church. He then served as Prior of Norbertine Fathers and Manager of the Cardinal Gracias High School (Archdiocese of Bombay). After completing one year of service in the US, Fr. Xavier was installed as pastor of Holy Family Catholic Church in Jackson, Mississippi. Currently, Fr. Xavier currently serves as the Administrator at Holy Trinity and All Saints (Denmark) and St. Mary(Glenmore/Stark). 
Rev. Sengole Arockia Dass, O. Praem.
Rev. Fr. D.Sengole Arockia Dass, O.Praem, is a Norbertine Priest from Southern India. He comes from a very traditional Catholic family of fisher folk and is one of nine siblings. Immediately after his schooling, he joined the Norbertine Order in June 1997 and was ordained as a priest in January 2009 following Seminary Formation. He holds degrees of Bachelor of Arts, Bachelor of Philosophy, Bachelor of Theology, Master of Arts and Bachelor of Education. Prior to coming to the US, he served for several years as a priest in charge of Virgin of the Poor Church & Manager of St. Norbert High School & St. Norbert Nursery and Primary School. He arrived at St. Norbert Abbey, De Pere in USA and began his pastoral ministry in the Dioceses of Green Bay in 2018. Currently, he serves as Administrator of the Parishes in St. John the Baptist Catholic Church, Seymour & St. Sebastian Catholic Church, Isaar.

Rev. Christian Raj, O. Praem.
Fr. Christian Raj, O. Praem. is a Norbertine Priest from Southern India and is the youngest of four siblings in his family. He has been ordained as a Norbertine for nine years and has been in the United States since June, 2018. He holds degrees in Bachelor of Philosophy, Bachelor of Theology, Bachelor of Education, and Master of Arts from St. Charles Seminary (Nagpur, India) and Jnana-Deepa Vidyapeeth (Pune, India). While in India, he served as a Vice-Rector in Minor Seminary for two years and secretary to the Abbot of St. Norbert Abbey, India for another two years. He also served as a manager of St. Norbert School in Trichy, as well as co-pastor and a director of a social work center for a year. Fr. Christian was chaplain and co-theology teacher at Notre Dame Academy, Green Bay, WI from August, 2018 to May, 2021. Currently, he is the administrator at Holy Cross Church, Mishicot and St. Anne's Church, Francis Creek. Fr. Christian says that he was open to coming to Wisconsin because, "He welcomes a different experience and the chance to experience different ideas, views and ways of thinking."