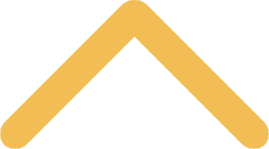 Special Dietary Accommodations for Catered Events
St. Norbert College Catering is committed to meeting the needs of guests who have special dietary restrictions (such as a food allergy or intolerance) and recognizes that many of our guests may also adhere to a vegetarian, vegan or other therapeutic diet. Our event services coordinators will guide the organizer of your event, assisting with menu selection suggestions to provide a reasonable and safe accommodation for guests.

In addition:
St. Norbert College Catering will assume no liability for any adverse reactions that may occur in our dining facilities.
Menu items are prepared in a multi-purpose central commissary kitchen environment; these ingredients may come in contact with items containing allergens; there is always a risk of cross contact in food handling.
Food manufacturers are not required to inform us of a change in ingredients and nutritional content of certain food products; there is a potential that their formulation or processing change could alter allergen and/or nutritional information.
With advance notice, we can generally accommodate guests who must avoid the Big 8 allergens, as well as gluten. We do not regularly label allergens or ingredients at catered functions but may occasionally label for the Big 8 allergens: milk, eggs, peanuts, tree nuts, fish, crustacean shellfish, wheat and soy protein. We will also accommodate for gluten intolerance.
To ensure guest safety, our staff may not be able to accommodate individual dietary preferences the day of the event. 
We are unable to accommodate for therapeutic diets (e.g. diabetic diet, cardiac diet, renal diet, etc.).