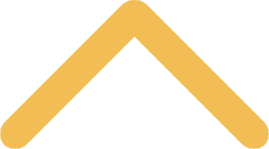 Special Dietary Accommodations for Catered Events
St. Norbert College Catering is committed to meeting the needs of guests who have special dietary restrictions (such as a food allergy or intolerance) and recognizes that many of our guests may also adhere to a vegetarian, vegan or other health care diet.

St. Norbert College event services coordinators are able to safely and reasonably guide the organizer of your event; making menu selections which can accommodate their guests. In most instances, food allergies and intolerances can be self-managed at events, however, it should be noted that:
St. Norbert College Catering will assume no liability for any adverse reactions that may occur in our dining facilities.
Our menu items may contain allergens, may have come in contact with items containing allergens, and there is always a risk of cross contamination in food handling.
There is a potential that food manufacturers may change their formulation or manner of processing without our knowledge. 
With advance notice, we can generally accommodate guests who must avoid the most common food allergens, as well as gluten. 
Our staff may not be able to accommodate individual dietary preferences the day of the event. 
We do not label all allergens at catered functions.
We are unable to accommodate for therapeutic diets (e.g. diabetic diet, cardiac diet, renal diet, etc.).