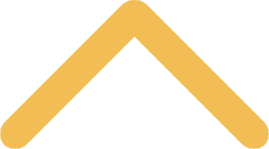 Event and Catering Policies
Event Policies

Reservations 
Make your reservation with Conference & Event Services by calling 920-403-4000 or submitting the online reservation request. The reservations office is open Monday through Friday, 7:30 a.m. to 4:30 p.m. Upon confirming your date with Conference & Event Services, an event planner will meet with you to discuss menu selection, event theme, budget and timelines.
Cancellation
We are aware that certain situations arise that force cancellation of a scheduled event. You will not be assessed any charge for cancellation due to severe and inclement weather. However, if a scheduled meeting or event is cancelled within five business days of the date, the contracted rental fee and/or anticipated meal charge will be incurred.

Billing Charges
Confirmation of the guaranteed number of guests or attendance must be made by 9 a.m. five business days in advance of the scheduled function, and once guaranteed, it cannot be reduced. If no guarantee is received, the estimated attendance for the event will be considered the guarantee. Charges will be based upon the guaranteed count or the number of guests served, whichever is greater. A 20 percent service fee will be added to your food and beverage invoice. Due to fluctuation of prices, we will not make a firm price commitment until 60 days prior to a function.

Food and Drink Policies

Food Preparation and Amounts 
Only food prepared by the dining services staff of the college will be served to your guests. A minimum food and beverage requirement may be assigned per size of space held. All food and beverage items set out for an event will be charged for with the exception of unopened cans of beverages. For this reason, we ask that you work with our event planners and commit to specific amounts for each item. If you do not specify amounts, our college catering staff will determine amounts based on your estimated count.

Food Removal
Food that has been served on a buffet or guest table will not be allowed to be removed from the premises where the event is held. This policy reflects the industry standard for licensed food operations as set forth by the Wisconsin Department of Health & Family Services food code, 3-306.14.

Alcohol Policy
State liquor code requires all alcoholic beverages be purchased and dispensed by the licensed personnel of the college. At no time can liquor, beer, wine or champagne purchased elsewhere be brought into our facilities.

Cake Policy
Only licensed bakeries are permitted to bring cakes into St. Norbert College for your catered event. We will cut and serve your wedding cake for no additional fee.

Miscellaneous Policies

Decorations Policy
All decorations must be approved by the office of conference and event services. The use of confetti or glitter is not permitted. The use of tape, glue, nails, hooks, thumbtacks or adhesive on the walls, ceilings, door frames, columns, chairs or staging is prohibited. A fee may be applied to any violations listed above. Additional charges will be assessed for labor when excessive amount of cleaning is required.
The individual or organization listed on the contract will be responsible for the actions of their members and guests, including the treatment of facilities, furnishings and equipment.

By fire ordinance, no open-flame candles are permitted in the facility unless the flame is enclosed.  

St. Norbert College does not assume any responsibility for damage to or loss of any materials or equipment left in the building on display or in storage. All items will be given the same care and protection given to St. Norbert College property.
Smoking 
For your consideration, a no-smoking policy is in effect at St. Norbert College.